Barnes & Noble has launched a new Nook Audiobook app for Android allow users to purchase and download selections from a large library of audiobooks.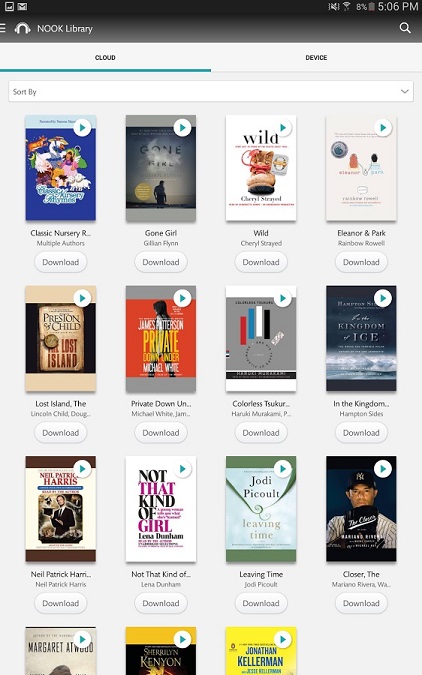 The app accompanies the Nook ebook app and offers a selection of 50,000 audiobooks. Available only in the U.S. for now, each audiobook has its own short sample clip to assess the narration. As an introductory offer, new users will get two free audiobooks that can be selected from a list – Charlotte's Web by E.B. White, Ender's Game by Orson Scott Card, Gone Girl by Gillian Flynn, The Heist by Janet Evanovich and Seabiscuit by Lauren Hillenbrand.
There is a Mini player  in the app which means you can continue to use your phone and control your audiobooks simultaneously. The new, free NOOK Audiobooks App is available now on the NOOK App Storefront and Google Play for Android smartphones and tablets.