Mozilla has announced that it is replacing its default search engine from Google to Yahoo in the U.S. The company has entered into a five year partnership with Yahoo to be the default search engine on mobile and desktop.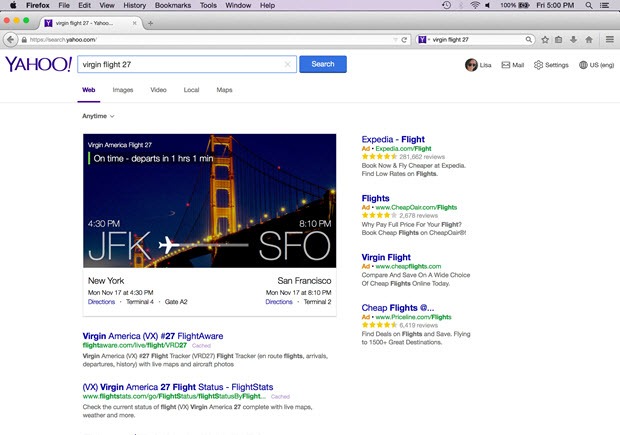 "Our teams worked closely with Mozilla to build a clean, modern, and immersive search experience that will launch first to Firefox's U.S. users in December and then to all Yahoo users in early 2015. The interactive and integrated experience also better leverages our world-class content and personalization technologies."

posted Marrisa Mayer, Yahoo CEO, in a company blog.
Firefox's global search default on desktop and mobile has been Google since 2004. Mozilla says when the agreement came up for renewal this year, the company took it as "an opportunity to review our competitive strategy and explore our options". In Russia, the default search engine for Firefox will be Yandex and in China it will remain as Baidu. It must be noted that Yahoo Search is powered by Microsoft's Bing.
Mozilla said in a blog post that under this partnership, Yahoo will also support Do Not Track (DNT) in Firefox. In addition Google, Bing, DuckDuckGo, eBay, Amazon, Twitter and Wikipedia will continue to be remain as alternate search options. Also, Google will continue to power the Safe Browsing and Geolocation features in Firefox. Financial terms of the deal were not disclosed.