Google is continuing the updating process of its core apps with a fresh look thanks to Material Design. Earlier today, it gave Gmail a revamp and now the company is adding a slew of features to its Calendar app.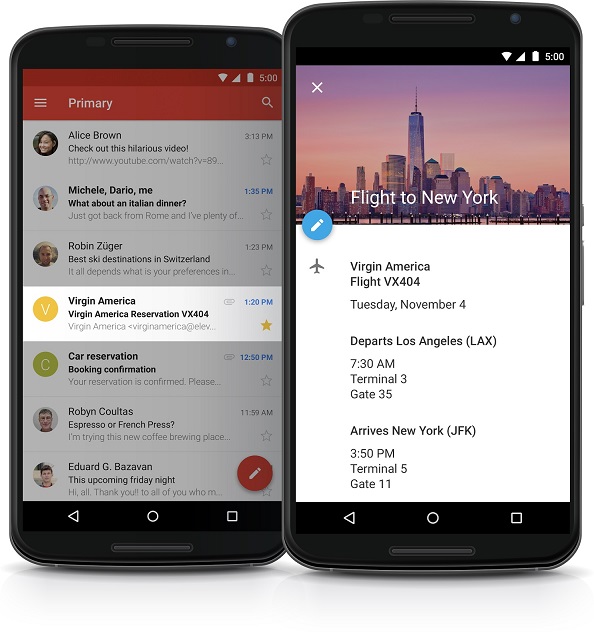 One of the key features of the latest  update is that, emails will be integrated seamlessly in order to update your Calendar with important tasks, events, appointments and so on. This essentially means that if you make dinner reservations the new Calendar app will automatically add an entry in real time by pulling the information from your email. It will take out dates, times, and locations from your email and turn them into Events in your calendar thereby eliminating the need to copy and paste them manually.
httpv://www.youtube.com/watch?v=MSTmkvn060E
Moving on, the Calendar app gets a new feature called as Assist that provides you with relevant suggestions to make a calendar entry. It will suggest titles, people and places as you type, as well as adapt to your preferences over time. A new Schedule View will let you see a map of your event destination and include photos, cityscapes and illustrations of the surrounding area.
The new Google Calendar will work on all Android 4.1+ devices and it is available today on all devices running Android 5.0 Lollipop. It will be available for download from Google Play in the coming weeks. Google also said that it is working on a Calendar app for iPhone.
via