Toshiba has introduced Satellite Radius 11, a new tablet convertible laptop that sports an 11.6 inch display. Priced at $329.99, the 2-in-1 device can be converted to a tablet thanks to 2 hinges that rotates 360 degrees.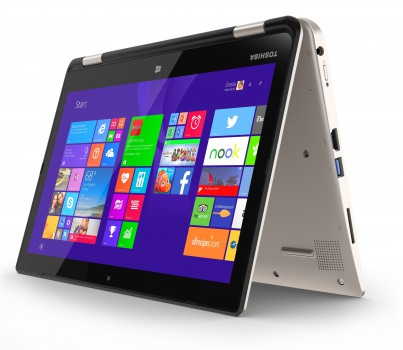 The Satellite Radius 11 convertible laptop is powered by a Intel Celeron or Pentium processor. It features a 4GB RAM and comes in either 32GB of flash storage or a 500GB hard drive. Weighing less than 3 pounds, the device haa a sleek and slim fanless design with a patterned light gold finish. Running on Windows 8.1, other specs on the device include 1 USB 3.0, 1 USB 2.0, a full-size HDMI port and a microSD card slot. The "flip-and-fold" device can be transformed into five modes -Laptop, Tablet, Tabletop, Presentation and Audience.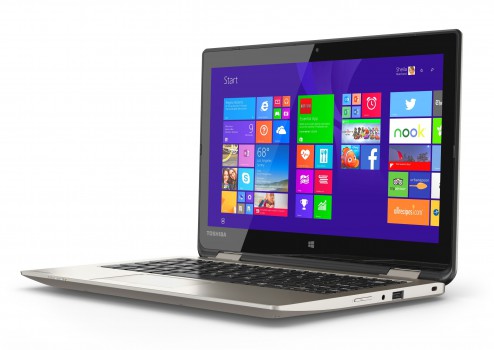 The first Satellite Radius was launched by Toshiba in May of 2014 with a 15.6-inch display and similar functionality. The Satellite Radius 11 will be available for purchase on October 26, 2014 in the US.