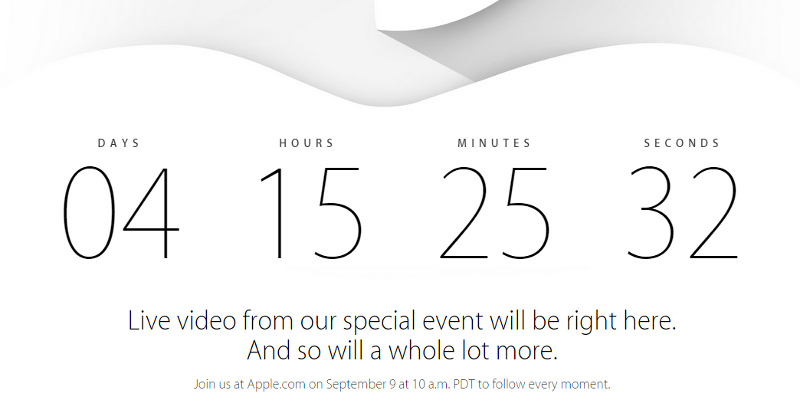 Apple has announced that it will offer live stream for their September 9th event, where the company is expected to launch the iPhone 6, its first wearable. Apple did not offer live steam for the iPhone event last September, where it announced the iPhone 5s and 5c.
It usually offers live video stream of their WWDC and other special events. The iPhone event is happening in Cupertino, California. The stream will only work on Safari 5.1.10 on iOS 6.0 or later on any iPhone, iPad, iPad mini or iPod touch or Safari on a Mac running on OS X v10.6.8 or second- or third-generation Apple TV.
Tim Cook, Apple's Chief Executive Officer has already said during its earnings call that the company has incredible pipeline of new products and services to unveil. According to earlier rumors two 4.7-inch and 5.5-inch models are expected. It is not clear if the company would showcase both the variants at the event. It is expected to detail the iOS 8 and OS X Yosemite that were unveiled back in June.
The event kicks off at 10:00 AM Pacific Time (PT) or 10:30 PM Indian Standard Time (IST) on September 9th. Live stream will be available apple.com/live.