Toshiba has entered the popular wearables market by launching their own fitness tracker. Dubbed as WERAM1100, the fitness band is presently launched only in Japan.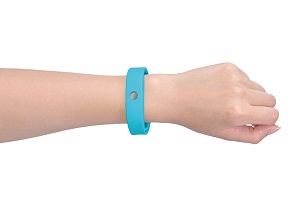 The Toshiba WERAM1100 is an activity tracker that records steps taken and distance traveled along with  sleep quality with the help of an integrated accelerometer. The tracker allows you to upload photos of your meals to estimate calories consumed in addition to  calories burned as you exercise throughout the day. A dedicated app syncs information to a smartphone via Bluetooth and allows users to view accumulated data as graphs.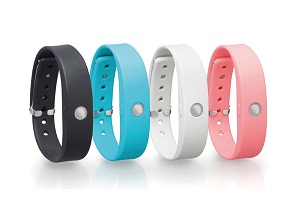 The fitness band will vibrate when your alarm goes off, but it can also alert you when you have reached one of your fitness goals, including pace, distance traveled and so on. It is also IPX5/IPX7 certified that will keep it safe from water and dust.
Available in black, light grey, smoky pink or blue-green, the fitness tracker will start shipping August 20th, 2014 only in Japan. Toshiba claims that the device will only need a charge every two weeks. Unfortunately no information on pricing or worldwide availability has been released as yet. Toshiba is also working to launch a cloud service for the fitness data.
Xiaomi recently announced its $13 Mi fitness band that received an overwhelming response.