It's been a while since the next big thing from Apple, aka the iPhone 6, has been in the thick of the leaks and rumours action. We've reached a point where it's more or less 'another day, another iPhone 6 leak'.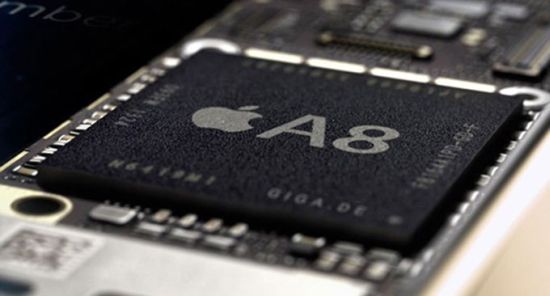 As you might already know, there are two version of the next iPhone that are expected to see launches, simultaneously; the iPhone 6 and the (much) larger iPhone Air (that's what the folks at the rumour mills call it anyway). To put things in perspective, if you've been missing the action lately, the iPhone 6 is expected to feature a 4.7-inch screen, while the 'iPhone Air' is touted to pack a massive 5.5-inch one to possibly mark a massive departure from the iPhone tradition.
Word on the street now is that the Apple A8 (Apple's customized SoC) that might feature on one/both of these models will have a 2GHz clock, quite a jump from 1.3GHz on the current Apple A7 SoC that sits in iPhone 5S chassis. It is, however, believed to carry a lot of existing tech from the A7 including a 64-bit, dual core architecture. As always, it is believed that Samsung facilities are the ones used to manufacture this SoC; we'll however wait for an official word before speaking more.