Smartphone manufacturer Vertu has signed a five-year exclusive partnership with luxury car manufacturer Bentley. Under the partnership the duo will launch five  "Vertu for Bentley" phones.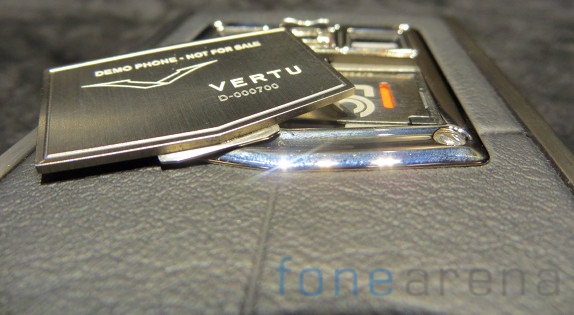 The first phone from the two companies will be ready, in October while another four further distinctive luxury smartphones will follow later. Each of those will encompass authentic and iconic Bentley design elements and luxury lifestyle services. In addition, both the companies promise that exclusive Bentley experiences. Part of those services include a dedicated Bentley app with a concierge, along with Vertu's own Life and Certainty apps.
"This partnership will allow Vertu to fully integrate with the Bentley brand; phones will be jointly designed by the Vertu and Bentley design teams, based on a relationship that goes far deeper than the utilization of materials and cues on design. We're confident that the Vertu for Bentley phones will appeal to our mutual customers' desire for sophistication, craftsmanship and precision engineering",

Massimiliano Pogliani, Chief Executive Officer, Vertu commented in a press release.
The phone is likely to use premium materials such as titanium, sapphire glass to protect the display, and leather. The Vertu range of mobile phones is made up of three distinct models– Signature, Signature Touch and Constellation. And it is expected that the will use one these for the Bentley model.
This is not the first time Vertu has been involved with car manufacturers as previously it had teamed up with Ferrari on a series of unique high-priced devices.