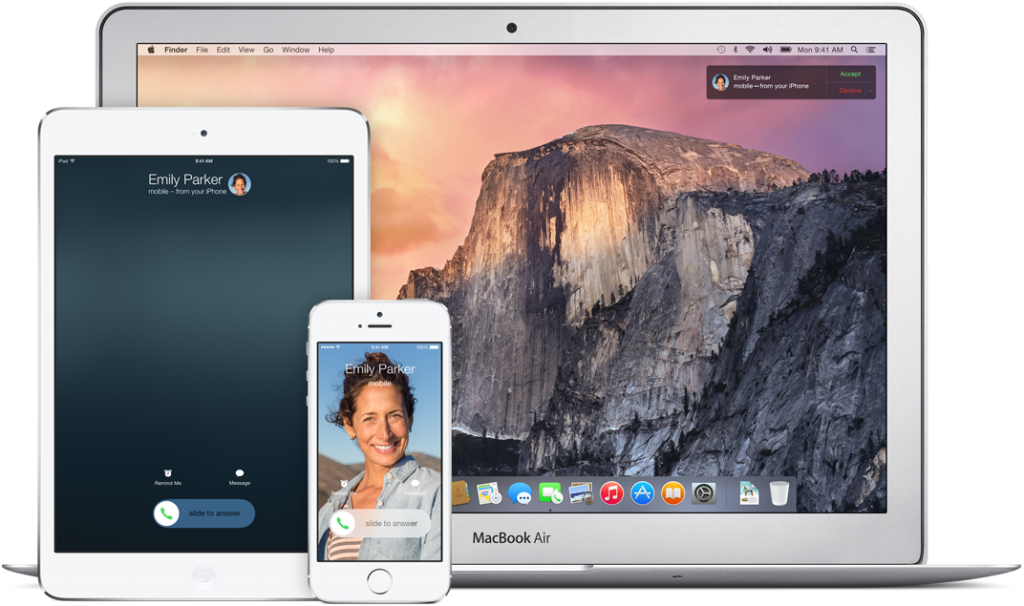 As a part of the new "continuity" push on all of Apple's devices and services, the Cupertino company announced a really nifty feature called "Handoff". In pure cellular technology terms, this word is used to denote the transfer of a signal from one cell to another. Similarly, the iOS devices will be able to "Handoff" information from one form factor to the other, all thanks to intervention of the cloud and advanced local network features. While you can already accomplish some of these things, like synced notes and reminders, Apple has taken it further by not only including third party support, but also support for voice calls and imessages. Yes, you can now take calls and reply to SMSes or iMessages from your iPad running iOS 8 or even your Mac, running OS X Yosemite.
Apple's devices have always worked together well, considering the tightly integrated nature of the platform and "Handoff" only makes it better. From synced tabs on Safari to iCloud connected documents, Apple has tried to offer the maximum number of features that can roam between the devices, which, as you already know, are because of the iCloud.
Use Handoff with favorite apps like Mail, Safari, Pages, Numbers, Keynote, Maps, Messages, Reminders, Calendar, and Contacts. And developers can build Handoff into their apps now, too.
But using the local WiFi network, the ability to answer calls from your desktop or even your iPad is rather intriguing. Unsurprisingly, it will work only when all your devices are connected to the same network, but that prospect of that isn't a rarity, is it? The new messages app on iOS 8 as well as Mac OS X Yosemite handles all your SMS too, and you can obviously reply to them from any of them, again, if you have your iPhone on the same network. Not only that, you can also make calls and create messages right from the PC, thanks to synced contacts with phone numbers. This is a serious advancement for people with all the Apple form factors at their disposal. A seamless experience is something we always crave for, and Apple seems to be getting closer to that reality, at least on their platforms where they have complete control.
That said, we are not really sure how the adoption is going to be like. Personally, I don't see myself using it for calls or SMS, as they seem like primitive forms of communication at this point in time, but the convenience of making calls without reaching for the phone is tempting. So, are you going to use it? Let us know what you think, in the comments section below.