Another day another leak related to LG G3 surfaces on the net. This time it seems like the company does not want to keep any surprises related to the phone's features. Today, a leaked slides from an LG presentation has revealed list of specifications related to hardware.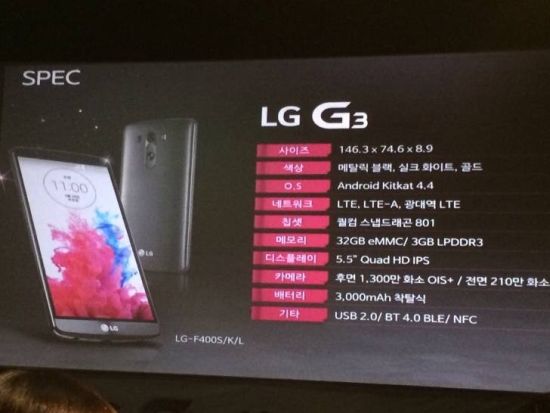 On May 27, LG will be holding a press event to officially announce the LG G3 and confirm the smartphone's specs. The leaked slides are similar to the specifications that we have known for a long time now. As expected the G3 will sport a 5.5-inch Quad HD display (538 ppi) which makes it the highest resolution smartphone display on the market currently.
The slides further show that the device is powered by a quad-core Qualcomm Snapdragon 801 processor, a very healthy 3 GB of RAM and 32GB of internal storage. Running on Android KitKat 4.4, the LG G3 will boast of a 13-megapixel rear shooter with the company's improved Optical Image Stabilization +, along with a 2.1-megapixel front-facing cam with an "enhanced selfie mode".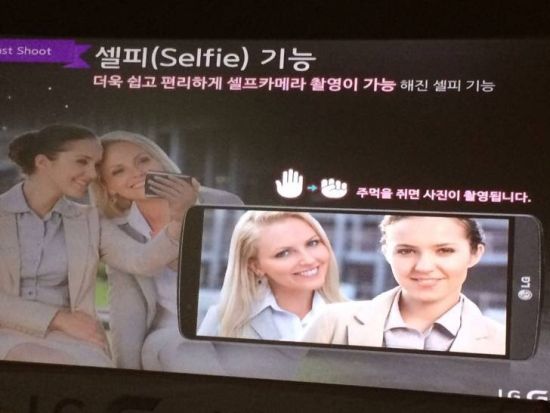 Besides the regular details about, the slides also reveal that the device will have 1-watt speaker and 3000 mAh removable battery. The LG G3 will be available in black, silver and gold colour schemes. Along with the leaked presentation slides, LG has announced QuickCircle Case that allows users to check the time, place calls, send text messages, take photos, listen to music and more from the circular window, without opening the phone.
Via: gforgames