Yahoo gave its Mail app a major makeover on the iPhone at the end of last month. Today, the company has updated its Android app with same new features as its iPhone counterpart.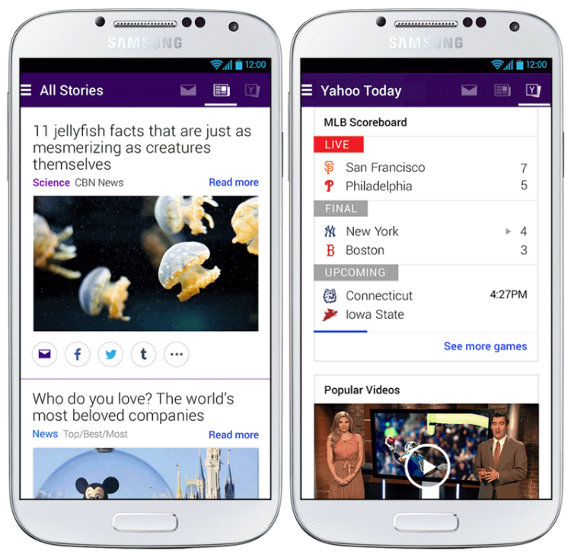 For starters, the app gets personalized real time news to Android. Users can perform multi tasks like read news, check out sports score, watch video and browse Flickr photos in the same app instead of launching different apps. The app gets three main tabs Mail, Today and News similar to iPhone app. The Today tab offers everyday content like weather, stock, news and photos due to Flickr integration.
However, Android gets couple of features that are unique and exclusive to this platform. Users can simply swipe left or right or tap the relevant icon in the upper right-hand corner of your screen to quickly and seamlessly move between inbox, news stream, and Today.
The revamped Yahoo Mail Android app is available for download on the Google Play Store. However, the Yahoo Today and News experience will roll out soon.