Amazon is supposedly working on Android smartphone whose specifications were leaked earlier this month. Today some more details about the phone were revealed by BGR. The smartphone that is expected to launch in June will enable users to control the device by simply tilting it around in different directions.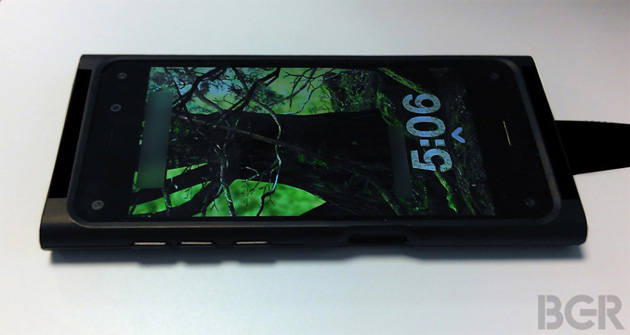 The report touts that most of the Amazon's apps will not boast of traditional menu buttons, but instead have hidden ones that can be revealed by tilting the device either to the right or left.
Earlier report had revealed that the phone will have four low-power head-tracking cameras on the front of the handset. These cameras along with sensors such as accelerometers and gyroscopes will be used to analyze the user's movements and gestures.The innovative software of the Amazon smartphone will then link this motion data to actions on the smartphone, while simultaneously creating a 3D effect.
The report goes on detailing similar tilting gestures for other core apps on the device such as tilting to scroll through pages in the Kindle app. The device will also apparently utilize optical character recognition and other technologies to let users capture images of text on real world objects and automatically convert it into, for example, a note, business card, or translation on the device.
There is no official word from Amazon about the launch date of the much awaited phone yet.