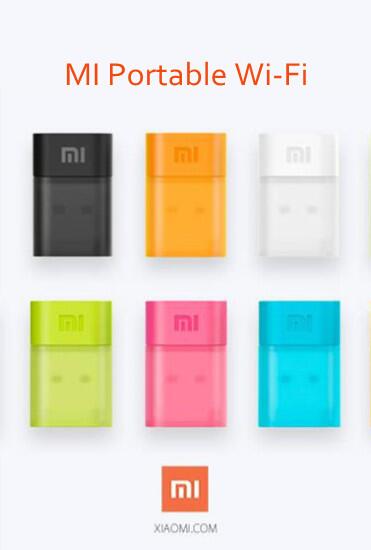 The Chinese smartphone giant, Xiaomi, just announced a new portable WiFi router product. Called the MI Portable WiFi, it will be available starting January 2014. There's not much in the name of specifications as the company has only shown it off on Twitter. Xiaomi will be retailing the product in a range of six colors and there's no word on pricing. As pictured above, the colors include black, orange, white, green, pink and blue. 
A gift from Xiaomi for the upcoming New Year–MI Portable Wi-Fi! pic.twitter.com/MhgWS5GvcG

— XiaoMi (@XiaomiChina) December 26, 2013
The MI Portable WiFi follows the MI WiFi Router that included a 1Ghz Broadcom processor and had 1TB of build storage. The move further emphasises how Xiaomi has diversified from a smartphone manufacturer and is gradually moving towards all sorts of consumer electronics devices including smart TVs. Having hired Hugo Barra,who was the VP for Android at Google , Xiaomi aims to make major inroads in the international market over the next  year. The company is expected to make its presence felt in India soon alongside the likes of Oppo and Meizu.