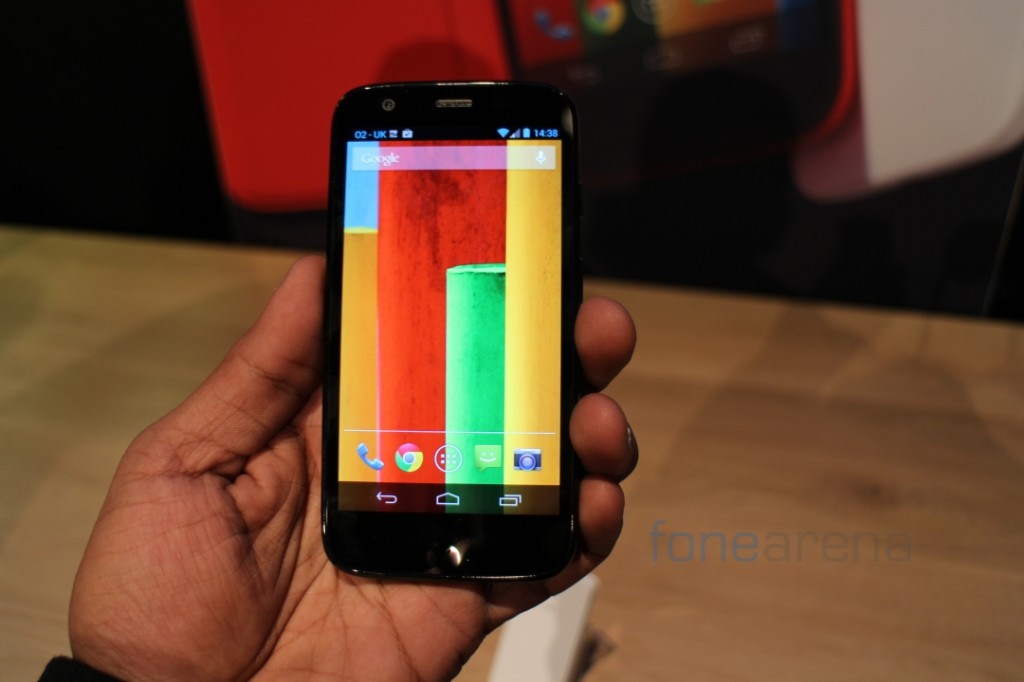 We were all excited about the Motorola Moto G which is a $179 unlocked Android device with some really impressive specs for a phone in that price band. It is even coming soon to India as early as Jan 2014. But today something caught our attention on twitter. While responding to a user's query , Motorola's official account did mention that that the Moto G does not have the WiFi hotspot feature ! Now this is interesting because the Moto G runs on pretty much stock Android with no custom skin . But Google did disable WiFi hotspot in the Nexus 7 3G 2012 edition so this is not something totally new.  This might be a move to prevent backlash from American carriers as they would require a tethering plan for the same. But the device itself costs only $179 without a contract so paying a premium for a tethering plan does not make any sense.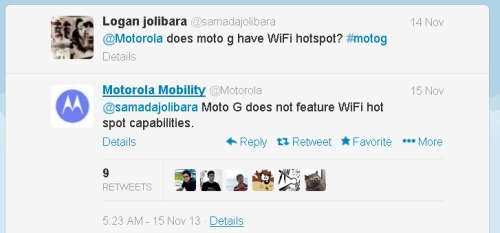 Here is the conversation which took place on twitter between Motorola Mobility and user Logan who seemed to have a doubt about this feature. But before you vent your anger against the company , there might be some good news too.
Thanks to our dear friend Mark Webster who is currently using the Moto G in the UK and posted a screenshot which does show the Wi-Fi hotspot option within the settings->Tethering & mobile hotspot menu.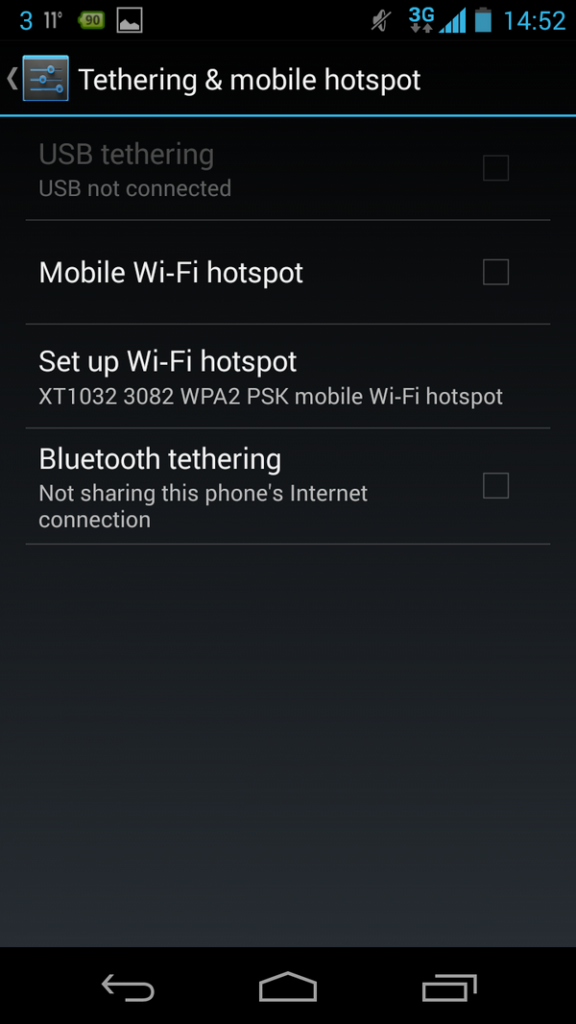 So it is highly likely that the official Motorola account was talking about the Moto G which is going on sale in the US in Jan 2014. The WiFi hotspot feature might not be available in US but is likely to be available in UK and other markets including India. We have requested Motorola for an explanation and will update this post if we hear from them.
via Twitter