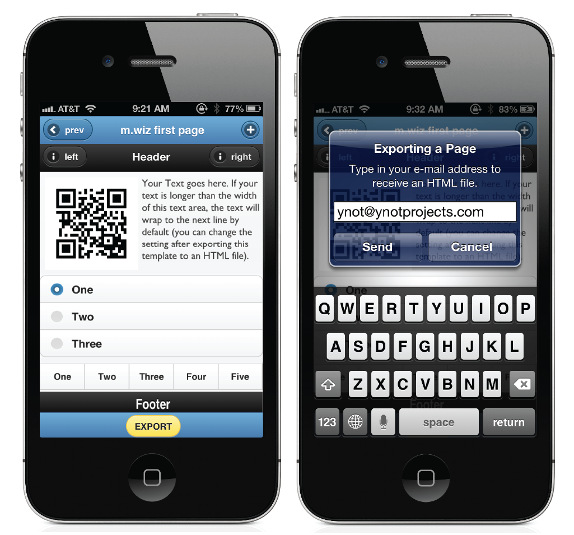 M.WIZ is a mobile website building toolkit for iPhone and iPad. This , where all you create build your own mobile webpages and HTML file of the page. All need to do is drag and drop things from the list of elements such as header, footer, buttons and more. It also offers live previews that would let you make the changes easily and store templates for multiple websites.
Once you finish creating you can save the template as a HTML file. It looks fine on iPhone, but looks stretched on the iPad. There is also a black bar on the right side in the landscape view. Hope developers would fix these issues.
Features of M.WIZ for iPhone and iPad 
Highly customizable web templates
Powerful web design without a single line of code
Advanced features in a simple and easy to use package
Create multiple projects just by clicking the 'Add' button
Highly reliable, efficient and professional
Easy export to a HTML file
Download M.WIZ for iPhone and iPad from the Apple iTunes Store for $0.99.