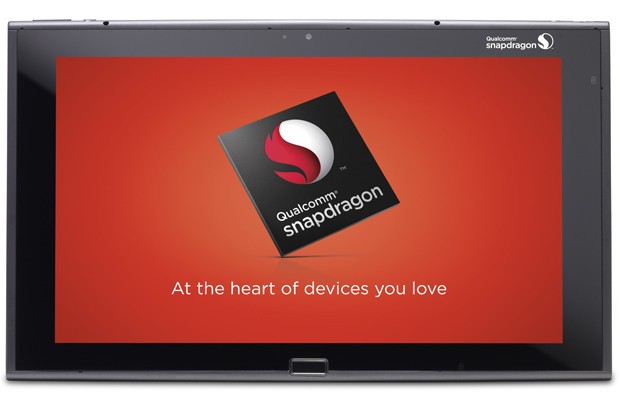 Qualcomm, one of the leading chip manufacturers for mobile devices, has just unveiled a new variant of the Snapdragon 400 chipset, with support for Quad Core processors and multi mode 3G/4G LTE connectivity. This move enables Qualcomm to capture some of the lost low-end chip marketshare that has been recently been inundated with chipsets from companies like MediaTek. The MSM8926 chip, as it is codenamed, adds support for quad core Cortex A7 processors and mainly, multi mode 3G/4G LTE connectivity, which will enable mass market devices to sport LTE modems at very low prices.
The new chipset will still retain all the other Snapdragon 400 features like dual SIM dual standby and dual SIM dual active configurations, Miracast wireless display support, integrated Qualcomm VIVE™ 802.11ac Wi-Fi, Bluetooth, FM and NFC. The Snapdragon chipsets come with support for the Android and Windows Phone 8 platforms, Qualcomm added.
Speaking on the new Snapdragon 400 –
"By offering a multimode 3G/4G LTE variant to Qualcomm Snapdragon 400 tier of processors with quad-core CPUs, we are ensuring that emerging regions are equipped and prepared for the imminent transition to multimode 3G/4G LTE, in addition to being equipped for every major 2G and 3G technology," said Cristiano Amon, executive vice president and co-president of mobile and computing products, Qualcomm Technologies. "Snapdragon 400 processors provide customers with a wide range of innovative smartphones for both the high-volume and mid-tier segments."
Now that Snapdragon 400 with quad core A7 support and 4G LTE connectivity is out, will we see LTE becoming more affordable and actually see more competitive Android devices in the mid range? Our guess is, yes.. And this also enables new opportunities for the Windows Phone 8 ecosystem, which works only on Snapdragon chipsets. Coupling mid range devices with this processor would work wonders for making the LTE push through Windows Phone 8. The market just got a little bit more exciting folks.