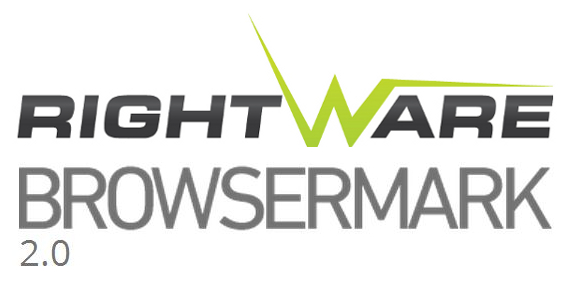 Rightware, provider of world's most widely adopted benchmarking software Browsermark has launched the Browsermark 2.0. The new Browsermark 2.0 tests 4 new areas, WebGL, Canvas, HTML5, and CSS3/3D. It works across various platforms including PCs, smartphones, tablets and more.
Unlike the previous version, the new version shows the browser name, version and the layout engine. You can select the nearest location (North America or Europe) and start the test. There is a bar that indicates the time remaining for the tests to finish.
It takes about 4 minutes to run these tests that evaluates the browser's performance. These include, rendering test, WebGL test, HTML5 video test, HTML5 web worker test, data manipulation tests, DOM operations test and text parsing tests. After the test is complete, you get a score of your browser's performance. You can send the results to rightware with a description about your device, and also check the leader board in the Power Board online database.
You can run the Browsermark browser benchmark by heading to browsermark.rightware.com from your browser.