Home » Memory, News, Samsung
Samsung introduces 64GB Ultra High Speed microSD cards for LTE Smartphones and Tablets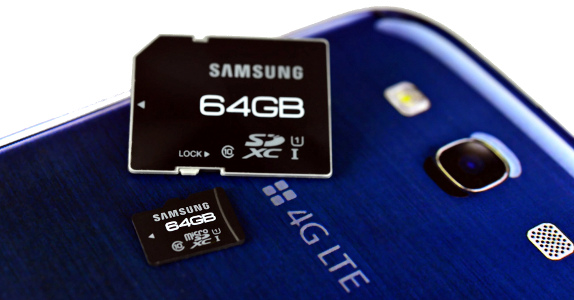 Samsung has introduced 64GB Ultra High Speed-1 (UHS-1) MicroSD cards for LTE (Long Term Evolution) smartphones and tablets. They introduced 16GB UHS-1 card earlier this April and already announced that they would offer higher capacity versions of the card. The new 64GB microSD card is part of Pro line-up.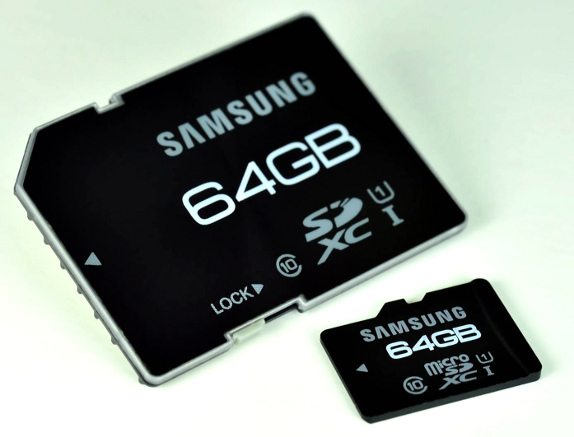 This 64GB microSD XC 1 card is compliant with SD 3.0, UHS104 standard, and would offer maximum sequential read speeds up to 80MB/s and maximum sequential write speeds up to 40MB/s. The faster speeds it achieves are due to the 20 nanometer-class 64 Gb (gigabit) Toggle DDR 2.0 and an advanced Samsung controller supporting the ultra fast UHS-1 interface. This would offer a better experience for high-end gaming and Full HD video capture and more.
It would be showcased at IFA 2012 in Berlin this week and is expected to be go on sale in mid-October. There are no details about the price of this card yet.