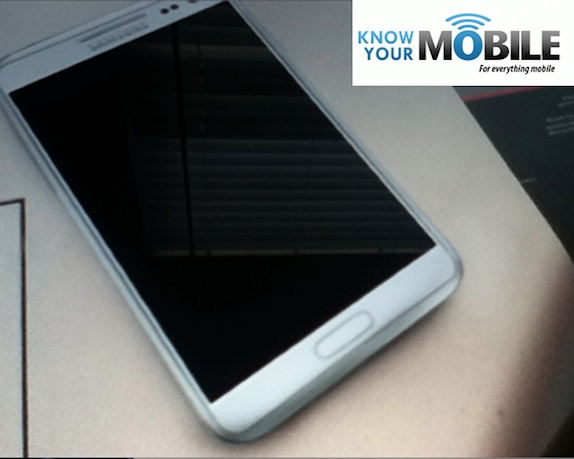 Samsung is going to host a press event in Berlin on August 29th. If you include today, then that's just 10 days away. Now we already know what they're going to announce there. Several weeks ago a Samsung spokesperson told Reuters that the company has plans to "unveil the next Galaxy Note". Four days ago we even saw a leaked image of the front of said device. So what's new today? Two things. First, there's another leaked image, this one courtesy of Know Your Mobile. Their sources tells them nothing we already haven't heard: 5.5 inch screen, quad core processor, ultra thin bezels, you get the idea. The second bit of "news" comes from Samsung themselves, who have uploaded a teaser video that clocks in at less than 40 seconds. It's incredibly arty, with ultra fast cut scenes, and at the end it features German director Wim Wenders. Some of you might know him from the 2011 film "Pina".
What don't we know about that Galaxy Note II? We don't know when it'll hit the market, how much it'll cost, and what version of Android it'll run. All will be unveiled next week, but let's just say this: Similar to how the first generation Galaxy Note polarized people, this next Note is going to do the exact same thing. For some folks, 5.5 inches seems ludicrious. For others, they're thrilled that a company is finally listening to them. The first Note has managed to sell an average of 1 million units a month since it hit store shelves, so we know there's a market for crazy large devices.
Are you a part of that market?