Home » News
[Gallery] Micromax A75 Superphone lite
The Micromax A75 is the latest attempt by the Indian manufacturer to grab a foothold among the first time smartphone buyers market. The device provides a potent mix of a large 3.7″ touchscreen , the much sought after Android OS and above average specifications which should help make it popular device in the lower end Android segment.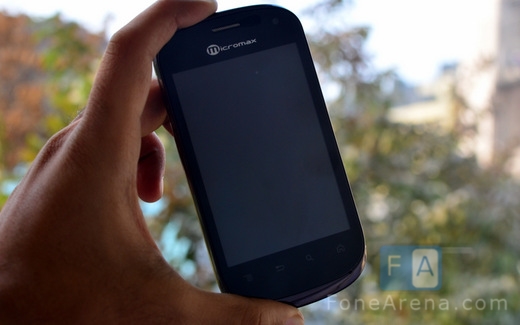 The front of the phone is dominated by a large 3.7″ screen with a rather disappointing WQVGA (320 x 480 pixels) resolution though thankfully the touch panel is capacitive in nature. Color saturation levels are above average and screen visibility remains high even in direct sunlight.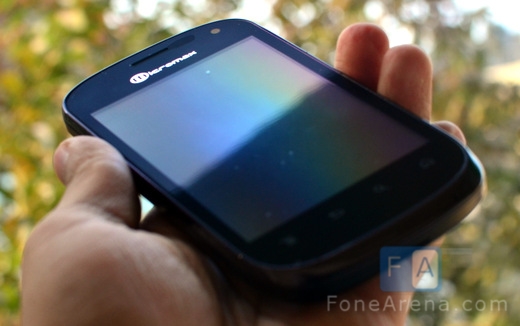 The back is dominated by a smooth , patterned plastic cover. While the battery cover generally felt solid , we couldn't help but feel that the plastics used felt very cheap to the touch.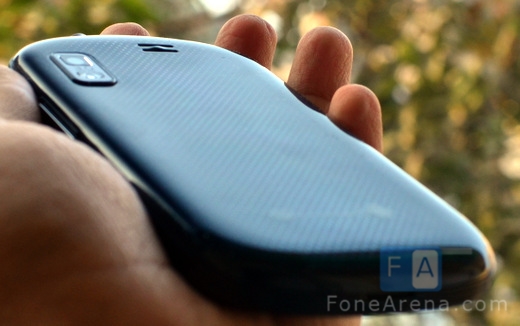 To the top left you can spot a 3MP camera with an LED Flash. More on the camera in our full review.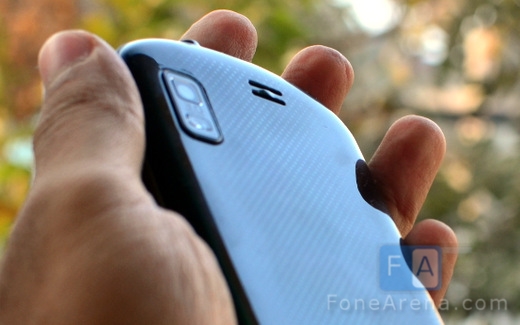 The loud speaker grille can be spotted right at the top of the device. The speaker output is very loud and clear. You will not be missing any calls with this phone !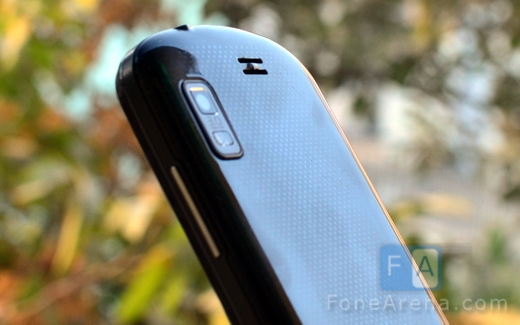 The phone is relatively slim keeping in mind its competition. The device which essentially looks like a Samsung Nexus S clone feels good in the hand.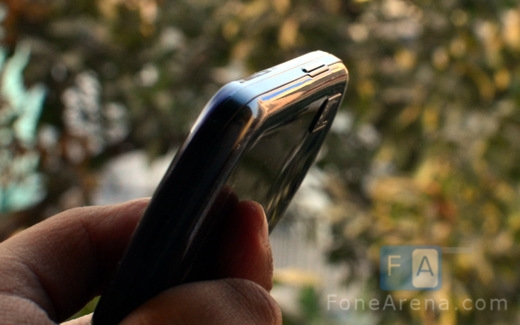 The phone is running an entirely custom launcher on top of Android 2.3. While we are generally vary of the custom Android builds by manufacturers , the performance here has not suffered. That said the icons used and widgets look quite tacky.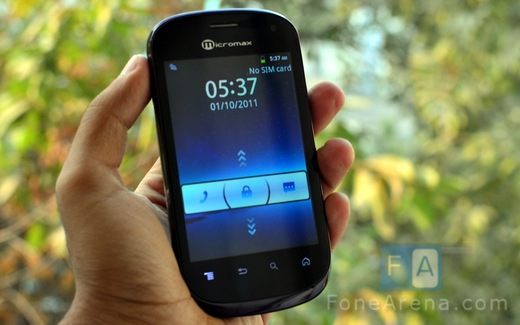 We'll be taking an in-depth look at the Micromax A75 and its custom UI layer in our full review coming soon. Do let us know in the comments section if you would like us to test out something specific.