Home » Android, Micromax, News
Micromax Bling 2 A55 Spotted At MWC 2011 !
Fan of the Micromax Bling and eagerly waiting for the next one ? We've already reported on the upcoming successor ie the Bling 2 but in the meanwhile here is another glimpse of the glitzy handset.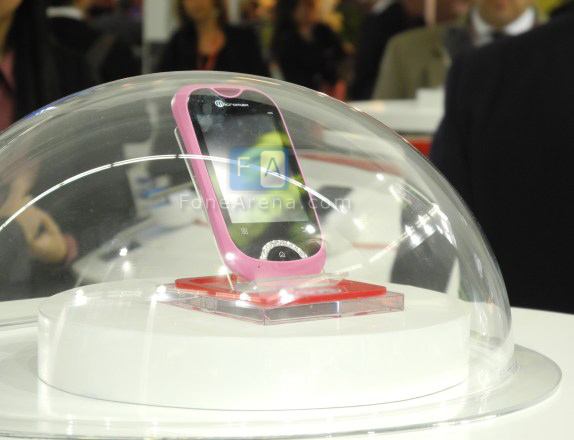 The Micromax Bling 2 A55 will be powered by the Android 2.2 Froyo Operating system. The processor is expected to be a Qualcomm 600 MHz affair. The 3.2″ screen is believed to be capacitive in nature. Swarosky crystals will be encrusted in the fascia , true to its bling name ! Look out for the phone to hit the market sometime in May.