Home » Android, Motorola, USA, Verizon
Motorola Droid X Special-Edition leaked !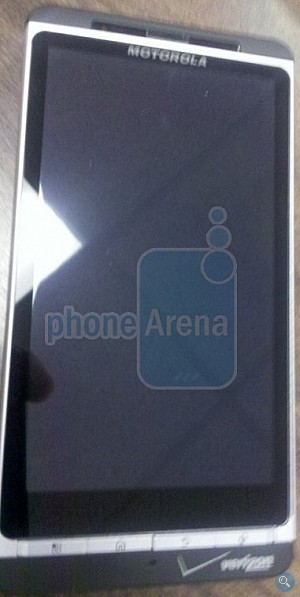 Motorola Droid X is Verizon's one of the most successful devices, and currently the head of Verizon Droid family. Motorola recently launched the Motorola Droid 2 R2-D2, which is a special edition of Droid 2, and it comes with R2-D2 theme. Now may be Motorola is planning to launch a special edition of Droid X at Verizon too, because as you can see the image above, it's a Droid X with a silver bezel around the display, and it's reported that the smartphone comes with a 1.2 GHz processor, just like the Droid 2 Global Edition. I hope we will see this Special Edition phone on Verizon later this year. So who's planning to buy a silver Droid X, anyone?