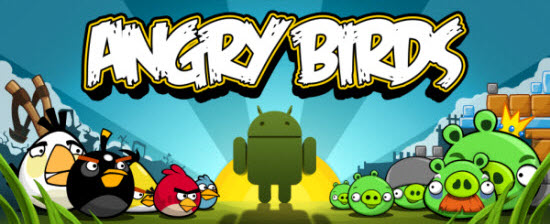 Game developer Rovio today announced a new game, Angry Bird for Android. This game is already quite popular on iPhone and Nokia N900. The new Angry Bird is currently not available on the Android Market, but you can easily download it from GetJar. This game is expected to be available soon on the Android Market and Motorola's SHOP4APPS.
"We want to make Angry Birds available for as many people as possible. Previously, many people were experiencing problems in finding Angry Birds on Android Market, but now everybody can download the game on their device.

After an extended period of beta testing, Rovio is proud to present Angry Birds for the Android platform. First of all, we'd like to thank you for your patience. A future update will include the option to purchase and opt out of advertisements," the company announced.
The new Angry Birds has been released for the second generation Android devices and upwards, with Android platform 1.6 or later. It also requires OpenGL ES 2.0 support on the device and it does not support QVGA display at the moment, but it is expected to be added in the future versions of the game.
The ad-supported full version of Angry Bird is available for free and a future update will include the option to purchase this addictive game and opt out of the advertisements. To download this amazing game, head over to this page.