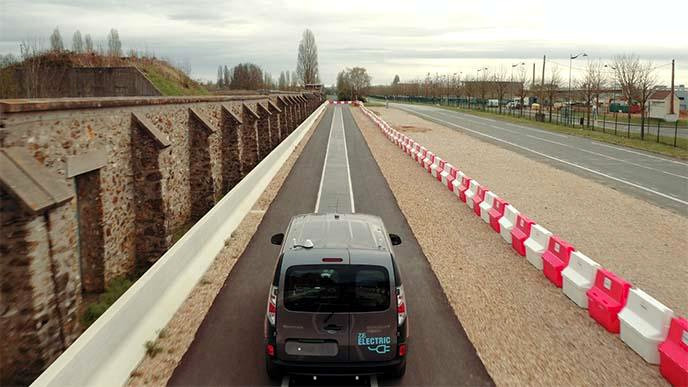 Qualcomm has demoed dynamic electric vehicle charging (DEVC), which allows vehicles to charge while driving. This is based on the Qualcomm Halo wireless electric vehicle charging technology (WEVC). Qualcomm said that it has designed and built a wireless DEVC system capable of charging an electric vehicle (EV) dynamically at up to 20 kilowatts at highway speeds and in excess of, 100 km/h.
Qualcomm says that the Halo technology was designed with interoperability in mind so EV drivers will be able to wirelessly charge at any WEVC bay independent of which supplier provides the hardware, or EV they drive.
It also demonstrated simultaneous charging, in which two vehicles on the same track can charge dynamically at the same time. The vehicles can pick up charge in both directions along the track, and in reverse.
"Qualcomm Halo WEVC technology has been tried and tested in the harsh racing environment of the FIA Formula E race series since its launch three years ago," said Qualcomm.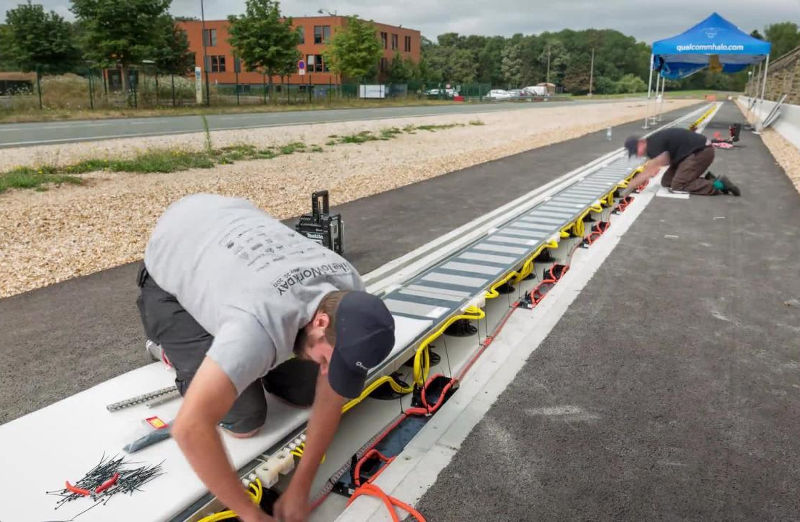 Components used in Qualcomm Halo DEVC system at FABRIC:
The 100-meter track, comprised of 4 x 25 meter stubs, each running from its own power supply.
Each stub powers 14 Base Array Network (BAN) blocks coupled magnetically into the backbone cable.
The power is transmitted across the air gap to two 10 kW vehicle pads (VPs) located under the EV. The vehicle system converts the 85-kHz AC and delivers DC power as requested to the EV's battery management system.
Steve Pazol, vice president and general manager, wireless charging, Qualcomm Incorporated, said:
We are inventors. We are WEVC. This dynamic charging demonstration is the embodiment of this.I am immensely proud of what we have achieved. The combination of a global team of expert engineers and Qualcomm Halo technology, which covers all aspects of WEVC systems, irrespective of the magnetics used, has enabled us to really push the boundaries of the possible and outline our vision for future urban mobility.