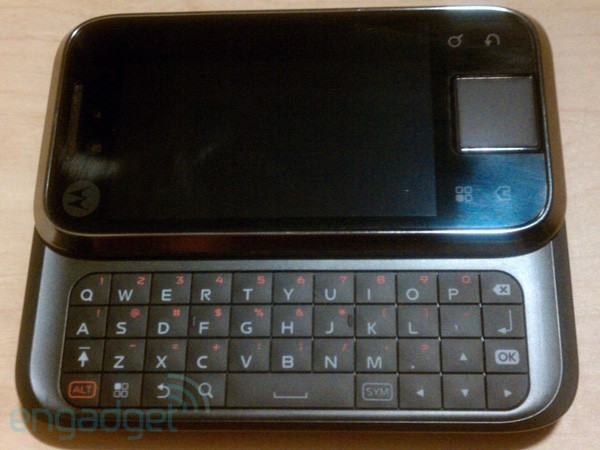 The handset in the leaked picture is the Motorola Sage, the latest addition to Motorola's Android powered lineup.
The Sage is headed for the AT&T network and it will come with the Moto BLUR 2 skin similar to the Motorola DROID X.
According to the source, the launch of the Motorola Sage can be expected pretty soon as the test unit has been in his hands for over a month already.
It will come with Android 2.1 pre-loaded and users should be able to update it to Android Froyo 2.2 soon.
There might also be a generic (non AT&T branded) version coming out soon too.
via Engadget