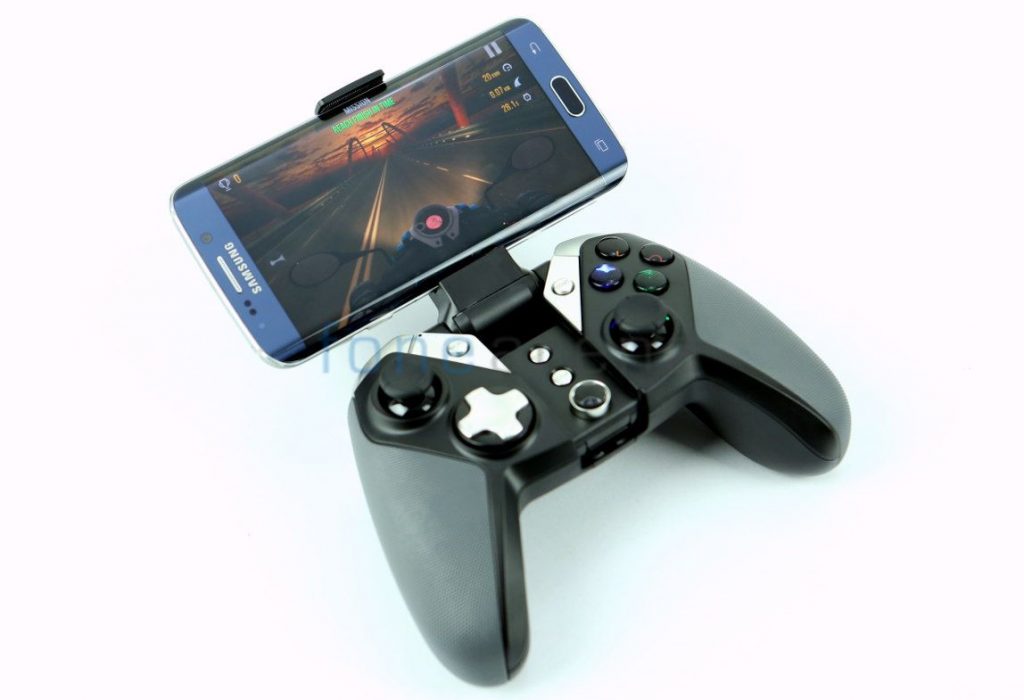 Talking about gaming in smartphones, opting for a controller is far better a good decision than playing it on a touch screen. Having said that, there is few trustworthy controller available in the market currently.
One such device available currently in the market is the GameSir G4s Bluetooth Gaming Controller. So how does it perform? Let's take a look.
Unboxing
We unboxed controller recently. Have a look at it below.
Box contents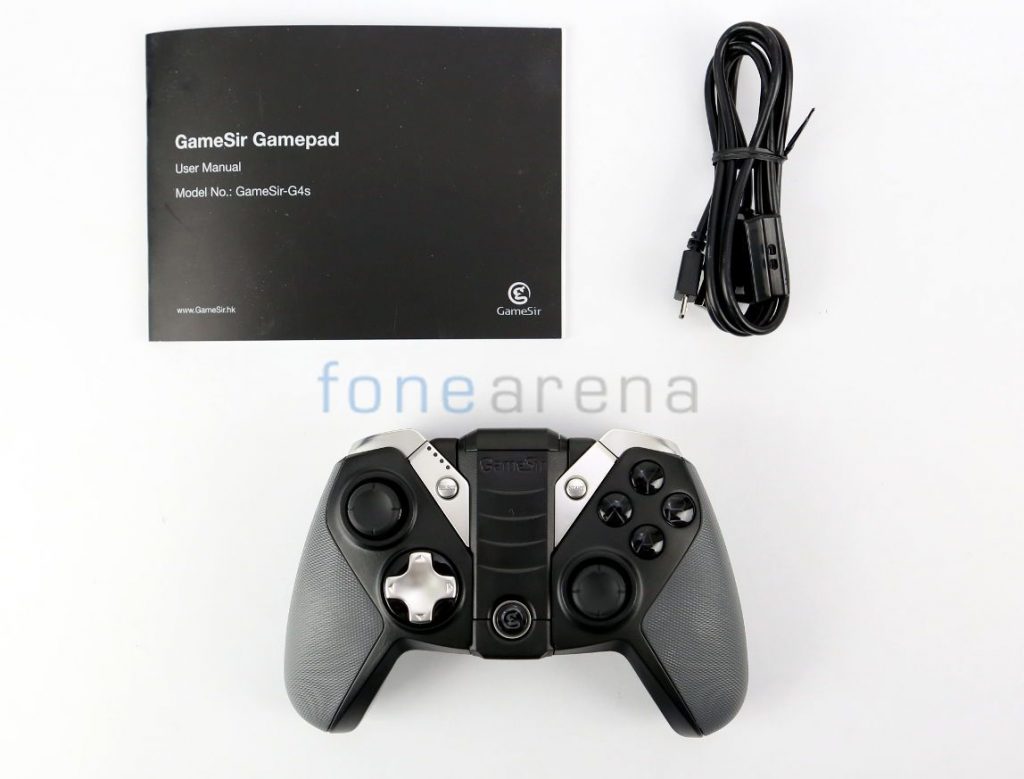 GameSir G4s Advanced edition gaming controller unit
Micro USB cable
User Manual
Design
In terms of design, the GameSir G4s is fairly a larger controller than its predecessor. Once cannot deny that it do have a look similar to Xbox controller as well. This controller comes in Silver, Black, and Grey color scheme giving a kind of sporty look outside.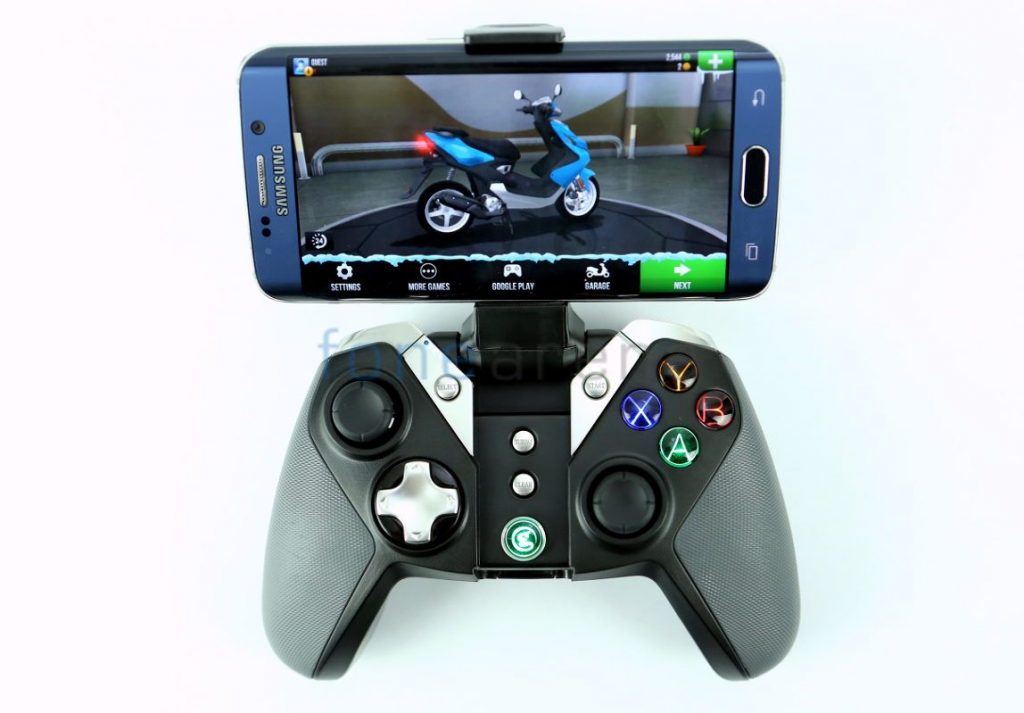 The holding parts on the sides are covered with a rubber grip making it easy to hold. It is ergonomically sound and has a nice solid feel to it when holding and gripping it with both hands. Remaining areas are made of plastic, which might crack or break if it fell down with greater force.
Moving on to the layout, the G4s Advanced Edition controller has a D-Pad, XYBA with backlighting that might come handy during dark conditions, two analogs sticks, two triggers and two shoulder buttons at the back.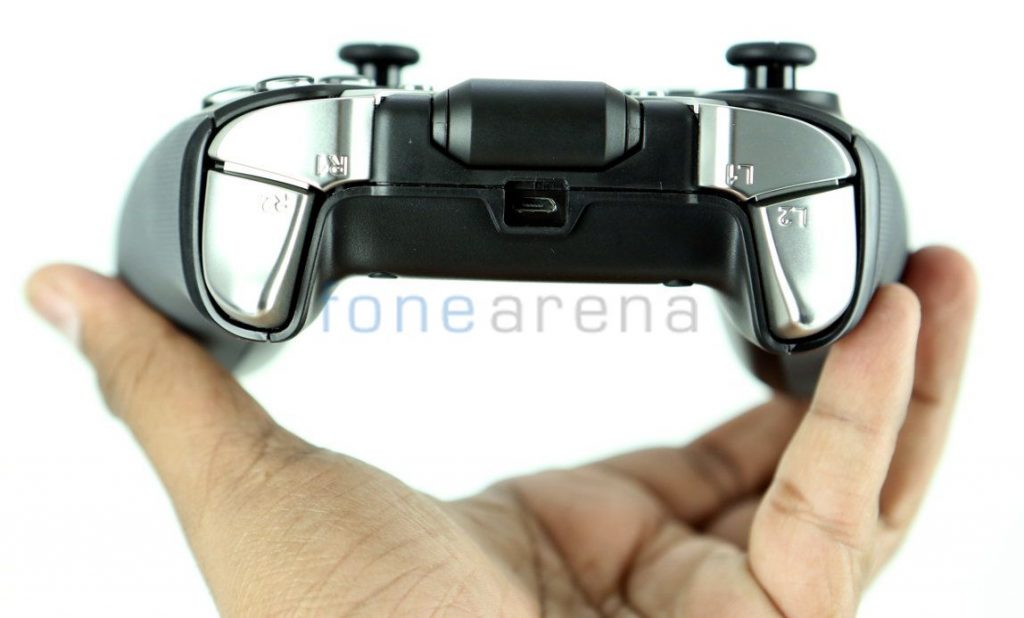 Apart from this, you also get a 'Select' and 'Start' button on either side. At the center is the home button with the GameSir logo and backlighting. Moreover, there is a LED battery power indicator on the pad itself to indicate the remaining battery life and vibration feedback. You can adjust the intensity of the vibration, simply press Clear and Up/Down on the directional pad.
The centerpiece in the controller can be flipped up to reveal two buttons, which is 'Clear' and 'Turbo'. And it also acts a cradle for your smartphone that is ranging from 3.5 inches to 6 inches wide. The spacing between the button are well-kept and fairly tactile too.
Performance
This GameSir G4s advanced edition wireless controller is compatible with Android and Windows operating systems, meaning you can use this game controller with Android smartphones, tablets, Android TV boxes, and personal computers running Windows (with Bluetooth support).
We tested this controller with many games including Riptide, Asphalt, and other games. The analog sticks were pretty accurate when moving sides on the game.
Battery
This device is powered by an 800mAh rechargeable battery which as per the company claims lasts up to 18 hours. However, we came close to 15 hours of usage before it ran out of charge. Otherwise, with a scheduled gaming session, it can last for a week or two.
Verdict
Overall, the GameSir G4s Advanced Edition is an above average Bluetooth gaming controller for smartphones. It comes with a stylish design, ergonomically sound and easy to hold and handle as well.
To conclude, if you are looking out for a controller for gaming on an Android device, this could be one of the options. You can buy GameSir G4s on Ebay global, Amazon and Aliexpress.