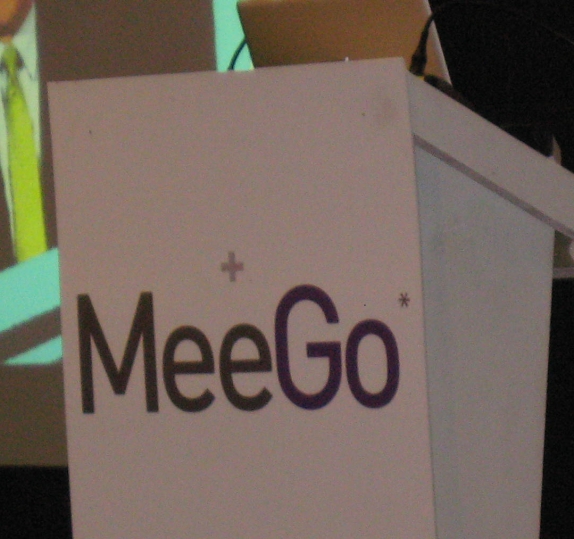 Intel had recently organized a Developer Event for MeeGo in Chennai and I was almost missed the event as I heard about the event through twitter . Considering my passion for Linux and after being present at the MeeGo announcement during MWC in Barcelona this Feb , I decided to see what's in store for Developers in the new MeeGo platform.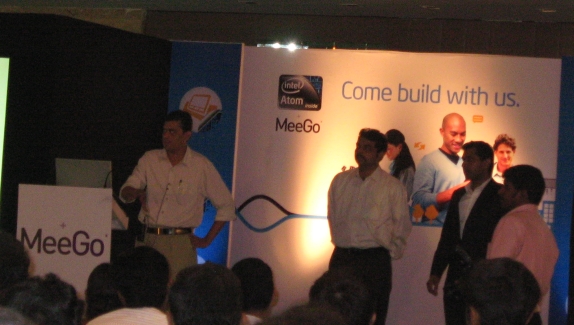 The Keynote about MeeGo was delivered by Santosh Bhat , Senior Application Engineer , Intel. He spoke about the MeeGo platform in general.
Meego is aimed at Netbooks , SmartPhones and TVs
Then there was a talk about Monetizing your applications using the Intel Atom Developer Program.
One of the interesting talks was about the Qt framework by Rajiv of Nokia. He spoke about the Qt framework which is the UI Toolkit for Meego.He spoke about Qt Creator and Qt Quick which are cross platform (Mac , Windows and Linux) development tools for designing User Interfaces for MeeGo applications . The thing about Qt is that you can write applications for multiple platforms  in considerably less lines of code.  Qt powers the Linux KDE Desktop.
Next was a talk by Praful Joshi from WindRiver who had an interesting presentation with nice numbers about the Mobile phone industry.
Meego has a major release every 6 months and a new version is expected soon. Meego UI  for netbooks will be available soon to developers.  Even a MeeGo emulator is in the works.
Come Build With Us
I was surprised at the huge turnout about 100 odd attendees on a weekday for a Developer event is a great achievement. But how many of those developers would develop for the MeeGo platform ?  Only time will tell !  Considering the fact that there is no MeeGo device in the market till now, looks like Intel wants developers to take the early advantage. Intel is claiming that you don't have to learn any new language to develop apps, you can use your existing skills.   In short Intel is inviting you to come build for the Meego Platform
Links of Interest
And BTW MeeGo means Me on the Go.
We might see new Meego devices (netbooks) announced in June.