New day new report about the Samsung Galaxy S6. Today, SamMobile is stating that the Galaxy S6 variant will have a two edge display resembling the one side edge display on Note Edge.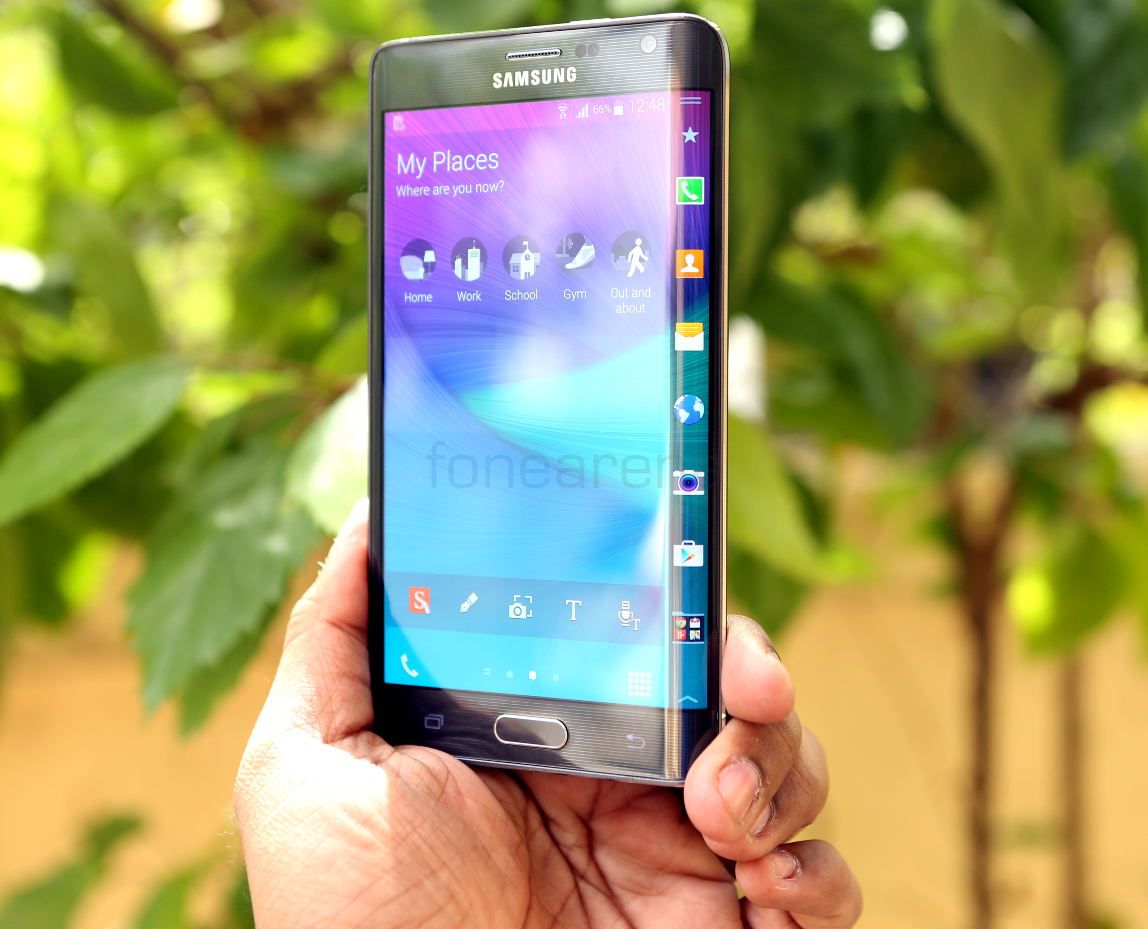 The Galaxy S6 that has the model number SM-G925 is being called as Samsung Galaxy S6 Edge for now. If the phone becomes a reality, the phone will be like the Note Edge only with curved edges on both the sides instead of one.  The phone will utilize similar interface for its side panels similar to the Note Edge. It will have the ability to display panels from Yahoo! Finance, news, sports, a briefing panel, and even a pedometer panel. It will also display favorite apps, contacts, and more specially designed apps will be created and available for download via Samsung's app store.
It is also said that Samsung will allow users to customize contacts with specific colors so that their notifications appear more prominently on the edge. The Glance Lighting feature will allow for the edges to light up whenever there's an incoming call. Yesterday, it was reported that the Galaxy S6 will opt for a touch based fingerprint scanner instead of swipe based.