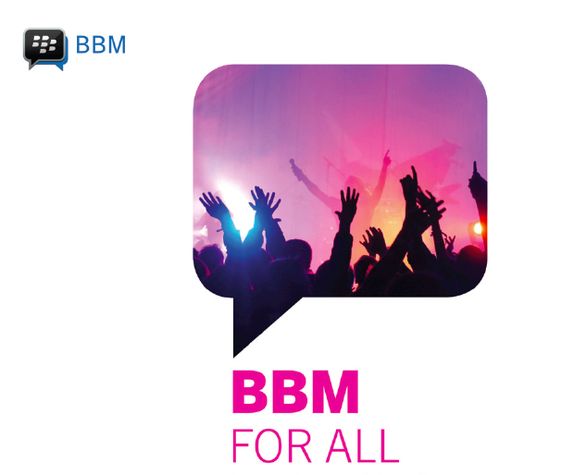 It's back. The BlackBerry Messenger, fondly known as BBM faced some intense server loads thanks to a pre-release leak on Android, which forced the company to postpone the much awaited launch. After a long wait, it looks like the company is finally up to speed and ready to launch on both iOS and Android today, resuming where it left off on iOS and completely starting afresh on Android. According to the official blog, you should be hopefully seeing the BBM app popup on the App Store, Google Play and the Samsung Apps Store any time in the next few hours. We'll posting the links here once it goes live. Meanwhile you can check how it looks in an iPhone, in our hands on post that we did earlier.
BBM Roll Out Details:

Download BBM – the easiest way is to visit BBM.com from your Android or iPhone browser*
Once you install the app, open it, and enter your email address to hold your spot in line
We will email you as soon as you reach the front of the line and can start using BBM
But there's one big caveat here. Even if you download BBM right after it shows up, you are relegated to a queue if you are a new user. It's disappointing to see a company as huge as BlackBerry resort to a waiting list for the much awaited BBM. You might need to register your e-mail as soon as possible after the download because it is predictably going to be one heck of a queue. You will be lucky if you had signed up in advance at BBM.com but if you didn't have the chance, you are going to be in a long queue. Blackberry hopes to move "millions" through the queue as soon as possible, but we personally think, they could have waited and got some more servers ready to handle the load.
Also, one small advantage for users in Sub-Saharan Africa –
Samsung customers in Sub-Sahara Africa can download BBM today from the Samsung Apps store. iPhone and other Android users in Africa will be able to download the app in three days' time.
Other new users have to wait, but hey, the app is finally here. We too have been waiting for it arrive, and it seems that they have sneaked in a few improvements in the mean time. Anyways, stay tuned to the blog, we will have the links up as soon as it goes live.
Source Inside Blackberry