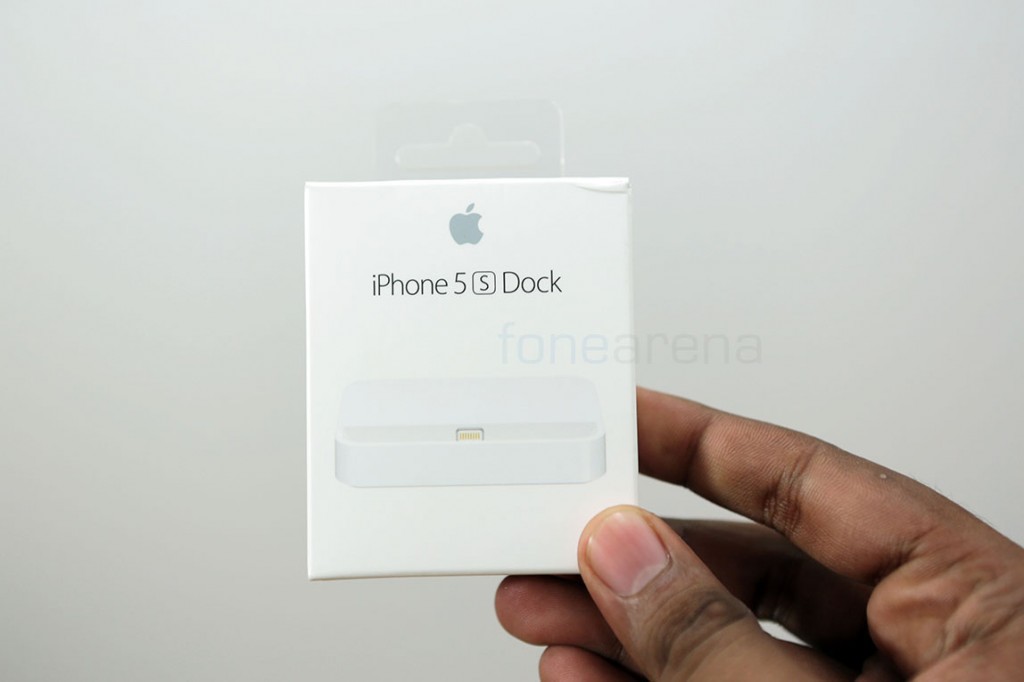 We had unboxed the brand new Apple iPhone 5s from Hong Kong a while back and were left impressed with the new Touch ID sensor. While looking for matching accessories for the 5s we picked up the official iPhone 5s dock from the Apple Store along with other accessories. These docks have been a long time companion for iPhones and have been selling for each model. The 5's dock was the first one to sport a lightning connector and the 5s' dock is no different. So, is there anything new? What does it actually do? Watch our unboxing and demo video to find out –
This is what you get in the box –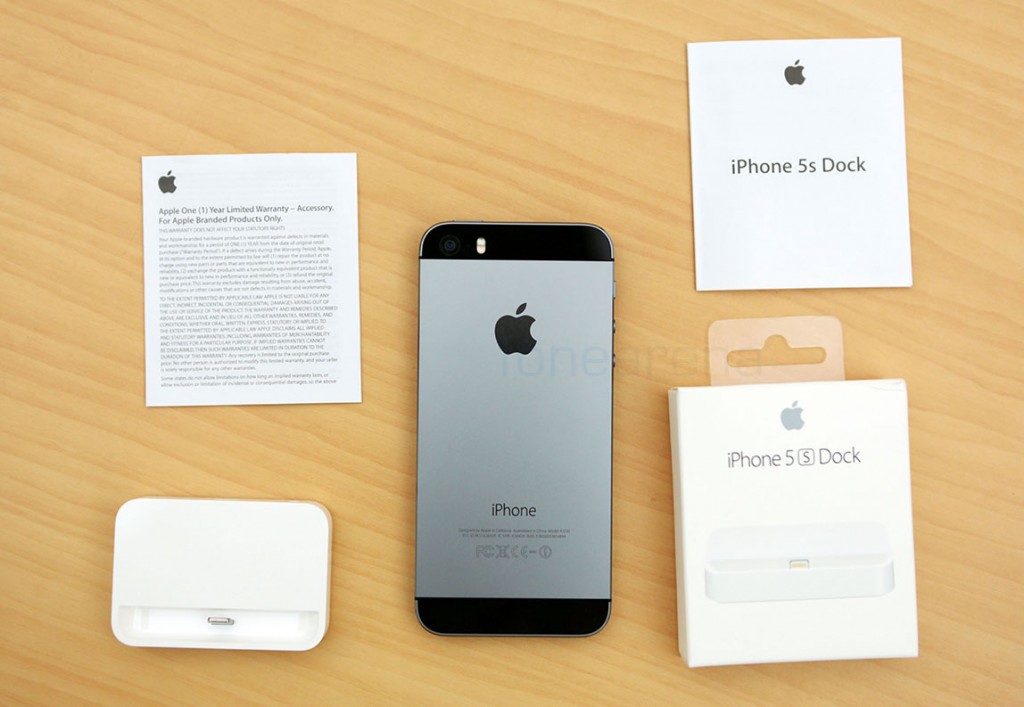 The dock's lightning connector works as you'd expect but we were really cautious when sliding it into the dock. There is no reaffirming click feel or anything really, Apple really needs to make a magnetic contact thing like the MagSafe or may be a converter especially for docks perhaps.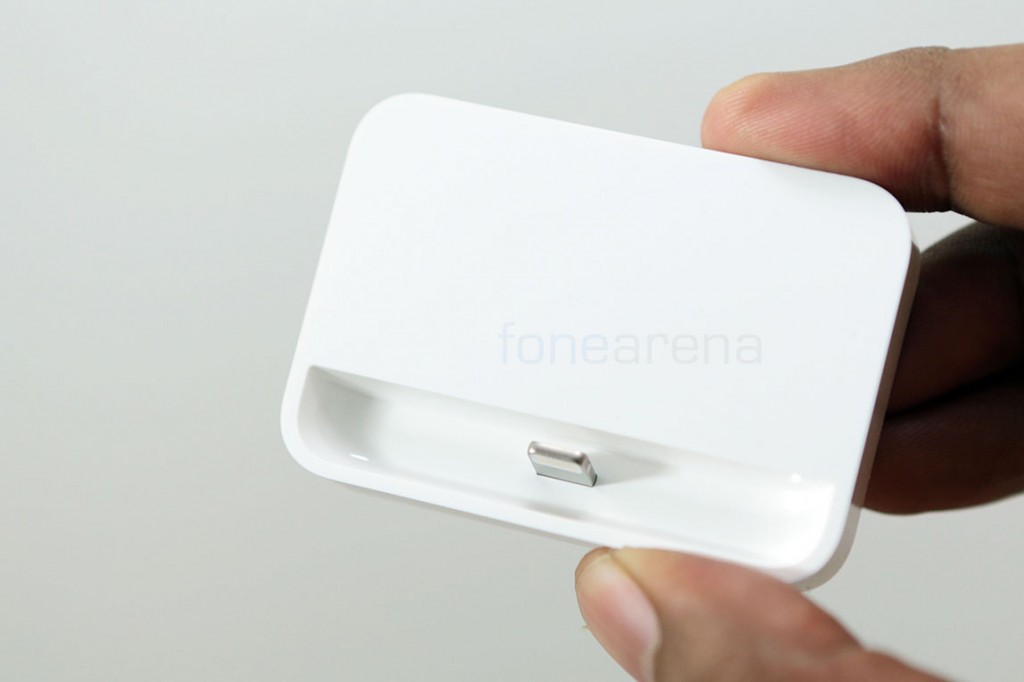 The bottom is made of grippy rubber to avoid it sliding off from your desks *by accident* or because of your cat. It's your precious iPhone, so Apple have done what they could.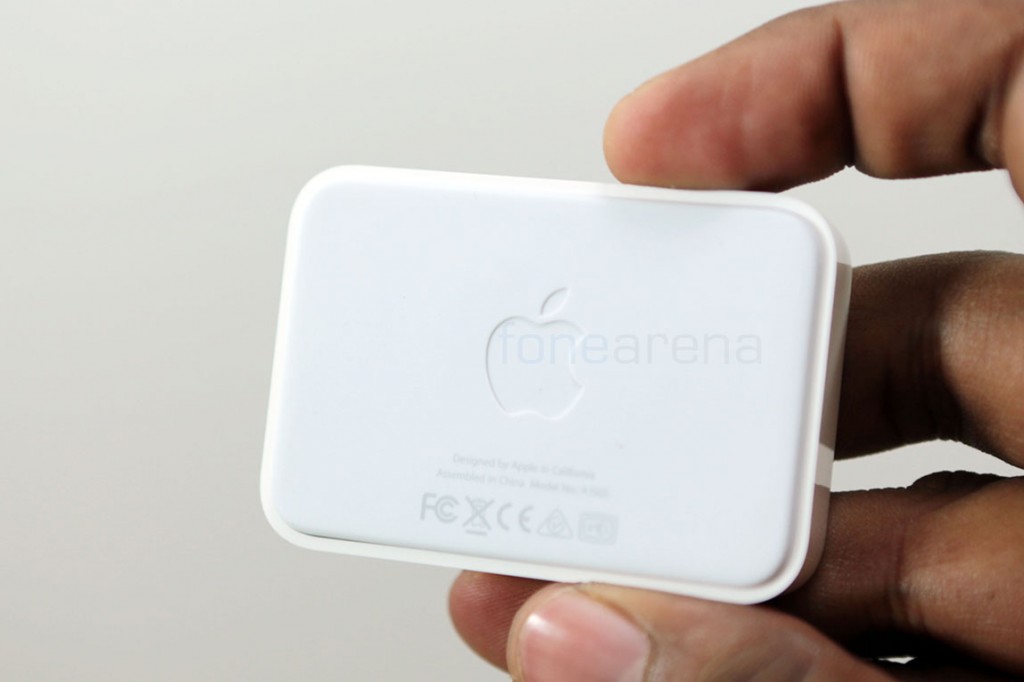 The back sports the dock's own lightning port and the line out for the 3.5mm audio output, obviously because the 3.5mm jack on the bottom is now covered by the dock.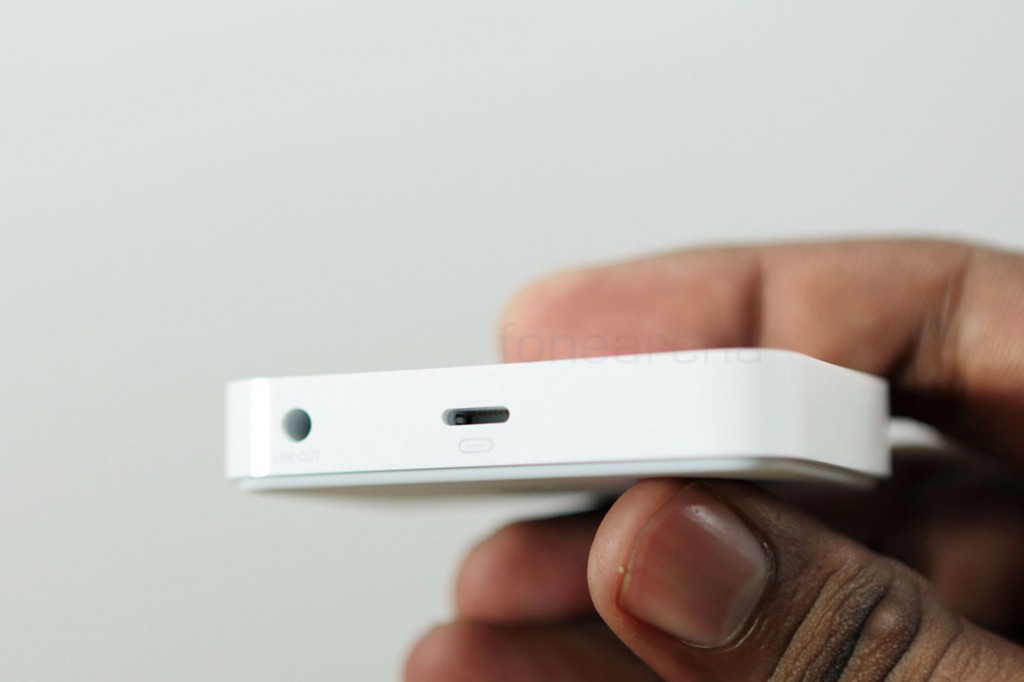 And this is how the iPhone 5s sits in the dock.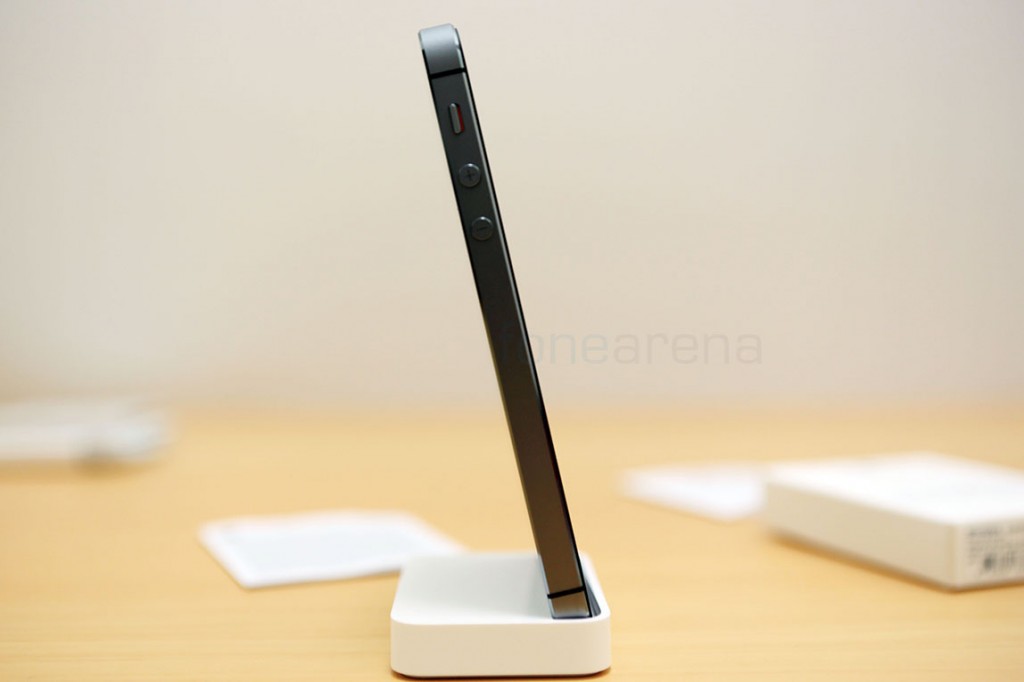 It is a must have accessory if you want a desk side stand for your phone, and since its an official accessory you get service coverage from Apple in case it doesn't work. Only problem we had with the dock was the fact that it can't be used with any case on the iPhone. May be it's too much to ask, but we haven't used our iPhones without a case, and we are sure most of you aren't either, so that's one bummer. Removing the official leather case and using the iPhone for the dock is a pain but yeah, that's the only complaint we got.
We also have the leather case, so stay tuned for the unboxing and a photo tour of that on our blog and let us know if you have any questions on the dock, in the comments section below.
Credits to Varun Krish for the video