Oppo, a chinese smartphone manufacturer known and revered for the Find 5, a smartphone that we immensely loved, is reportedly looking into launching Windows Phone based handsets soon. If the teased renders from the company's own director of social marketing are to be believed, the manufacturer is looking at producing Windows Phone 8 based devices. The Android running Oppo Find 5 has stunning hardware, as noted in our review, and the company had released a very limited red version of it, which you are seeing above. Showing off the Windows Phone UI on the equally minimalistic Oppo Find 5 hardware has gotten us excited.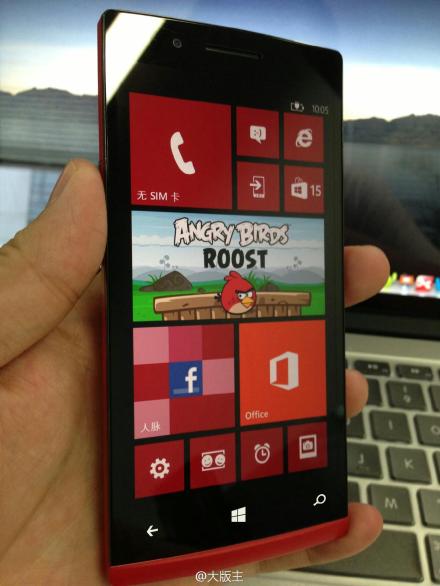 But before jumping into conclusions, be warned that the images are clearly fake, because it has Nokia exclusive apps on its screen, the windows phone shortcuts are clearly photoshopped, and the charging indicator gives it away even more. So now having established that it's fake, you might wonder why you are seeing this in the first. We think one of the reasons might be that Oppo is really working on a Windows Phone device with the Find 5's hardware as the base and are showing off to just generate some buzz on upcoming hardware, or they are plainly teasing. Anything is possible and we hope the former comes true as we already heard a rumour floating around, of a 1080p Find 5 based Windows Phone in the works some months back.
With the GDR3 update adding support for the much needed 1080p display resolution and some more back-ported features of the Windows Phone Blue operating system like the rotation lock support, a Find 5 running Windows Phone does look really tempting.
Source Sina Weibo via Live Side