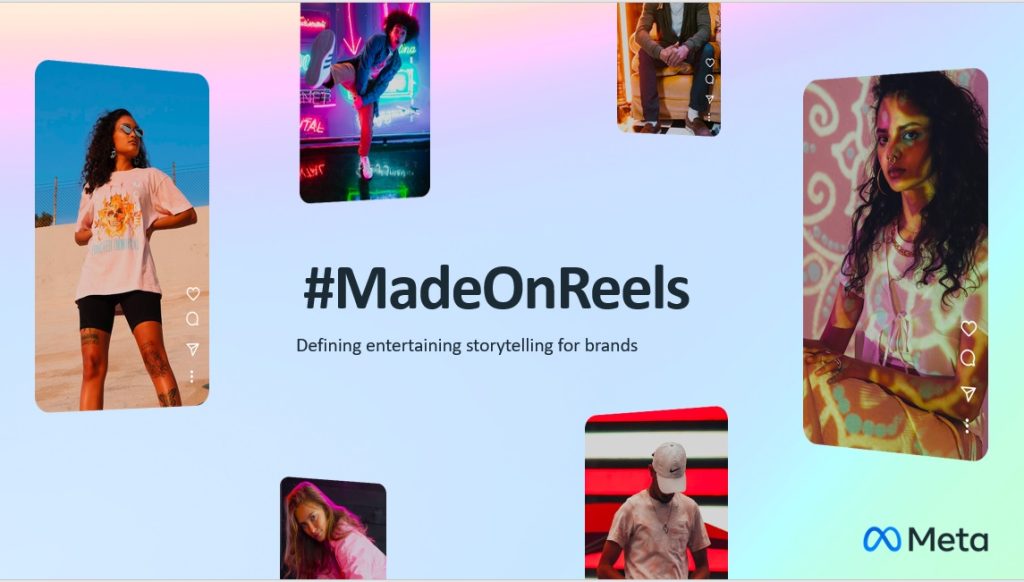 Meta has introduced a new initiative called #MadeonReels, which is intended to help brands in India enhance their business outcomes by utilizing the storytelling potential of Reels and the creator community.
The program is open to brands from various industries and encourages them to produce engaging content on Reels to reach a wider audience.
Positive Results from Reels Ads Campaigns
Meta in India collaborated with leading brands from various industries earlier this year to determine the potential impact of Reels Ads on their marketing objectives.
Results from campaigns by brands like Meesho, Amazon Prime Video, and Tanishq showed that Reels Ads were effective in driving strong business outcomes, such as ad-recall, message association, and conversions.
The Launch of #MadeOnReels
Based on the promising results, Meta is now launching the #MadeOnReels program for a wider range of brands. The program is inviting brands from different industries to submit briefs and be part of this initiative.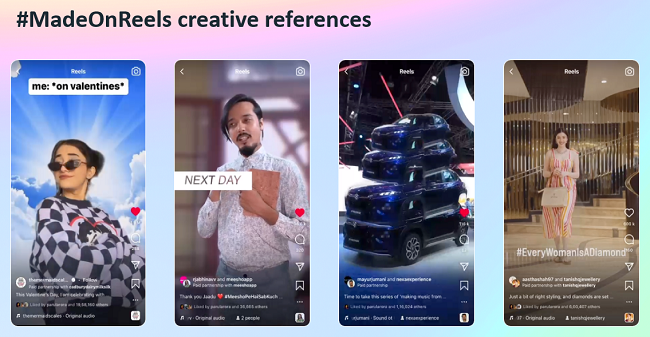 Selected brands will receive creative and program support and the opportunity to collaborate with three creators each for Reels campaigns based on their specific marketing objectives. Several leading creators such as Masoom Minawala, Viraj Ghelani, and Barkha Singh will be part of this program.
India Findings of Global Consumer Short-Form Video Survey
Meta also recently announced the India results of the Global Consumer Short-Form Video Survey conducted by Factworks. The survey showed that Reels could motivate people to take action, and after watching Reels, people are more likely to follow, message, or buy from a brand.
According to the survey, 82% of people in India have followed a business after watching Reels, 74% have messaged a business after seeing their Reels, and 77% have purchased a product or service after watching Reels.
In March of this year, Meta unveiled its new 'Creative Expression' tools for creators on Facebook, which includes the extension of Reels to 90 seconds, previously limited to only 60 seconds.
Inviting Briefs from Brands Across Verticals
The #MadeOnReels program is now open to briefs from brands across various industries. Selected brands will receive creative and program support, and three creators will be assigned to them, with Meta managing their costs.
Commenting on the launch, Arun Srinivas, Director and Head of Ads Business for Meta in India, said:
Our brand campaigns have shown that Reels Ads and creators can help brands achieve their marketing goals and drive growth. At Meta, we aim to assist businesses in adapting to changing consumer behavior and creating a robust digital advertising ecosystem. #MadeOnReels accomplishes this.