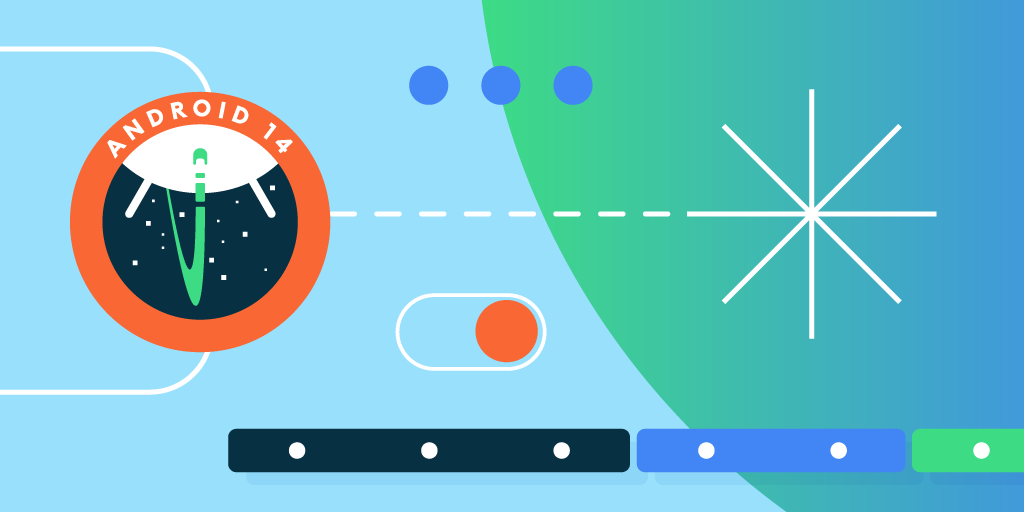 Google has released the first Android 14 beta update for developers and early-adopters. This follows the second developer preview which rolled out last month.
The new version focuses on privacy, security, performance, developer productivity, and user customization. It also enhances the experience on large-screen devices such as tablets and foldables.
Android 14 Beta 1: What's new
Working across form factors: Android 14 builds on past releases to support tablets and foldable form factors, and provides tools and resources for app developers to enhance their app experience on these devices.
Smarter System UI: Android 14 introduces refinements to the system UI, including a more prominent back arrow for gesture navigation, a superior system sharesheet that allows apps to add custom actions, and improved ranking of direct share targets based on app signals.
More graphics capabilities: Android 14 adds new graphics features, including the ability to query and interpolate paths in vector graphics, enabling morphing effects, and providing backwards compatibility.
Per-app language preferences: Android 14 enhances per-app language preferences, allowing for dynamic customization of the set of languages displayed in the Android Settings per-app language list, and giving IMEs (Input Method Editors) a way to know the UI language of the current app.
Limiting visibility to disability-focused accessibility services: Android 14 introduces the accessibilityDataSensitive attribute, allowing apps to limit visibility of specified views only to accessibility services that claim to help users with disabilities, providing enhanced user data protection and preventing unintended critical actions.
App compatibility: Android 14 now in beta, allowing early-adopter users and developers to test their apps. Users can try out apps on Android 14 and report any issues they find. Developers can install their published app on Android 14 Beta to test for compatibility and ensure smooth performance.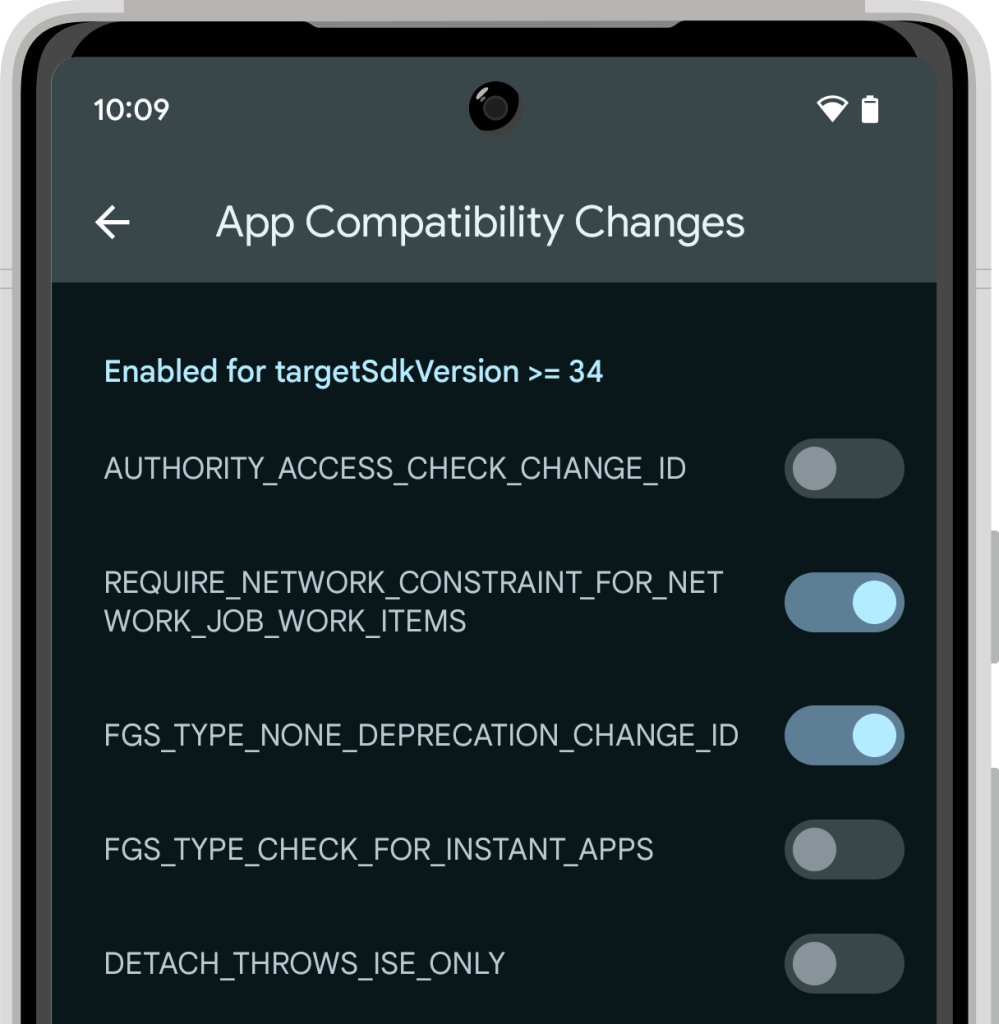 Esper.io's Mishaal Rahman discovered  new features on the Android 14 beta 1 update. Here's a quick rundown of the latest findings:
In this thread, I'll cover EVERYTHING that's new in Android 14 Beta 1 👇: pic.twitter.com/a198uSvFpN

— Mishaal Rahman (@MishaalRahman) April 12, 2023
Enhanced PIN Privacy: Disables animations while entering PIN for improved privacy against shoulder surfers.
Transparent Navigation Bar: Adds a toggle in Developer Options to make the navigation bar background color transparent by default.
Bluetooth LE Audio Profiles: Adds a toggle under Settings > System > Developer options to enable Bluetooth LE audio Allow List for selecting allowed remote devices to connect via LE audio profiles.
Google Play System Update: Ships with June 2023 Google Play System Update version and SDK extension version 6.
System Language Confirmation Dialog: Shows a confirmation dialog when trying to change the system language (locale) in Android 14 Beta 1.
Sideloaded App's Accessibility Service: Allows enabling a sideloaded app's Accessibility Service through app info page, three-dot menu, and "allow restricted settings" option.
Nearby Chip in Share Sheet: Returns the "Nearby" chip to the share sheet, which was missing in DP2.
Live Wallpapers on Home Screen and Lock Screen: Adds support for setting different live wallpapers on the home screen and lock screen, though not enabled by default.
Input Device Configuration Files: Adds input device configuration files (.idc) for various external touchpads, including Apple Magic Trackpad, Brydge Touchpad, Logitech Wireless Touchpad, and Logitech T650, TK820, and T651.
Show Weather on Lock Screen: Adds a new toggle in Settings > Display > Lock screen to show weather, as seen in Developer Preview 2 update.
Hidden Material You Dynamic Color Style: Hides the "monochromatic" Material You dynamic color style in Beta 1.
Hidden Clock Settings: Hides clock settings in Wallpaper & Styles in Beta 1.
3GPP Release 16 Support: Upgraded modem with 3GPP Release 16 support for Pixel 7 and Pixel 7 Pro.
Improved Cloned App Icons: Cloned app icons now have a more suitable badge, but Pixel Launcher still shows work profile badge.
Updated Data Sharing and Location Dialog: Updates the rationales in the dialog for data sharing alert to a bullet point list format.
Partial Access to Photos and Videos: Shows a different dialog when granting partial access to photos and videos, allowing to "select more", "don't select more", or "always allow all" for visual media permissions.
Availability
Google has announced that supported Pixel devices, including Pixel 4a 5G, 5, 5a, 6, 6 Pro, 6a, 7, and 7 Pro series, can be enrolled to receive Android 14 Beta and feature drop Beta updates over-the-air, for more information visit here.
If you are already enrolled in the Android 13 QPR Beta program and have a supported device, Android 14 Beta 1 will be automatically available without any additional action required.