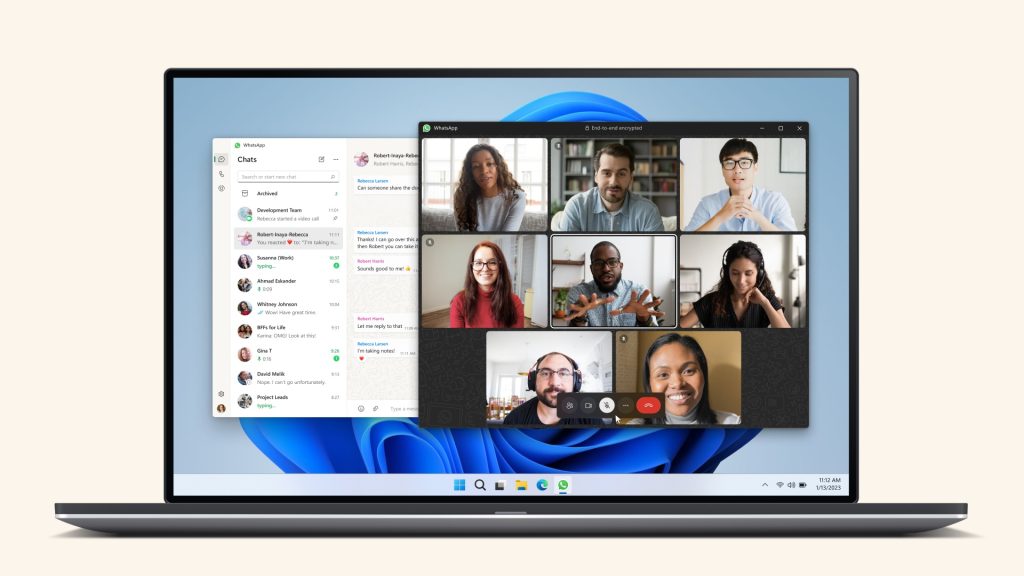 Meta has launched a faster version of WhatsApp for Windows desktop that allows group video calls with up to eight people and audio calls with up to 32 people. Additionally, WhatsApp has included new controls for group admins.
New WhatsApp app for Windows with faster speeds and Improved Calling
The firm has released a faster-loading WhatsApp app for Windows that has a mobile-like interface. The new version allows group video calls for 8 and audio calls for 32 people. Additionally, Meta announced that it plans to increase these limits in the future, ensuring that you can always stay connected with your loved ones and colleagues.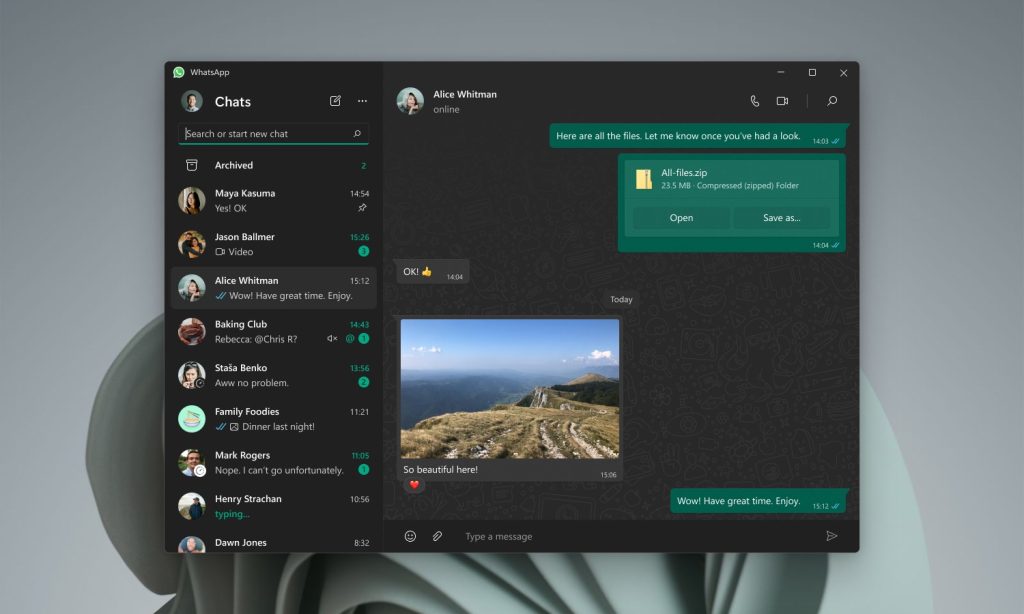 A new Mac desktop version of WhatsApp
The company also confirms that it will continue to expand the number of devices that support WhatsApp. It has recently introduced a new WhatsApp beta experience for Android tablets and Mac desktops, which is currently in the early stages of beta testing. Meta has also announced its plans to bring WhatsApp to even more devices in the future.
The company has made improvements to its multi-device capabilities since its introduction. These improvements include faster device linking and better syncing across devices, as well as new features like link previews and stickers.
WhatsApp Offers End-to-End Encryption for Cross-Platform Communication
Meta announced that WhatsApp offers the most extensive end-to-end encrypted messaging experience, connecting mobile phones, computers, tablets, and more. With WhatsApp, your personal messages, media, and calls remain encrypted across all your devices.
Availability
You can download the new WhatsApp app for Windows from the Microsoft App store.