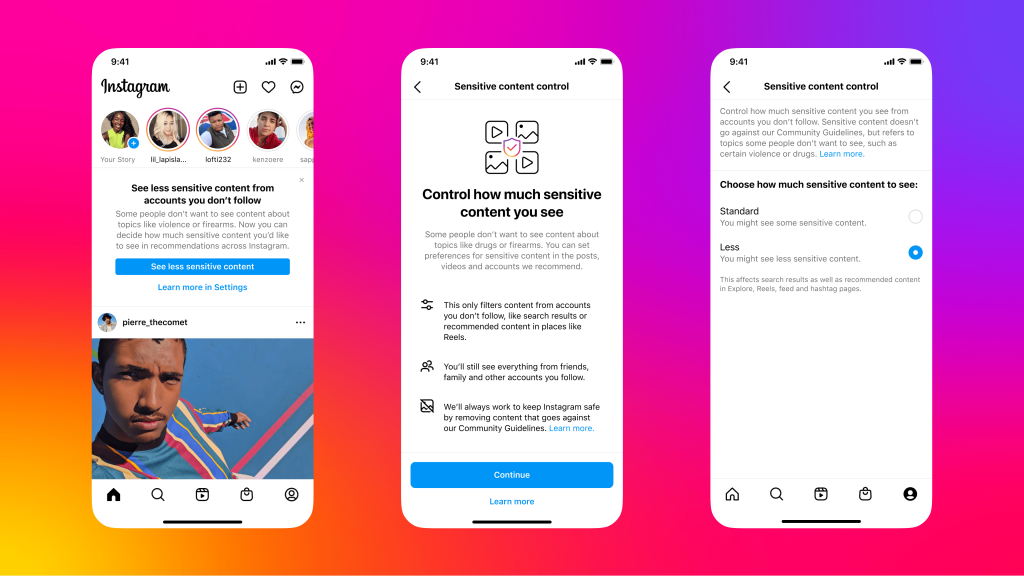 Instagram's accounts are generally limited to "Standard" by default, but that will soon change for users under the age of 16, according to the Meta-owned platform. When new users under the age of 16 join the site, sensitive content will now be hidden from them by default, reducing the likelihood that they will come across potentially sensitive content.
The labels for Instagram's sensitive content filters were changed to "More," "Standard," and "Less" earlier in June. This change was made to make it easier to understand so that people could make better decisions.
Updates to the Sensitive Content Control
Teens have just two options under the Sensitive Content Control: "Standard" and "Less." New under-16-year-old users on Instagram will automatically be put in the "Less" mode. Instagram will now provide a prompt to kids who are already users, pushing them to choose the "Less" experience.
This will make it harder for young people to find potentially dangerous content or profiles in Search, Explore, Hashtag Pages, Reels, Feed Recommendations, and Suggested Accounts.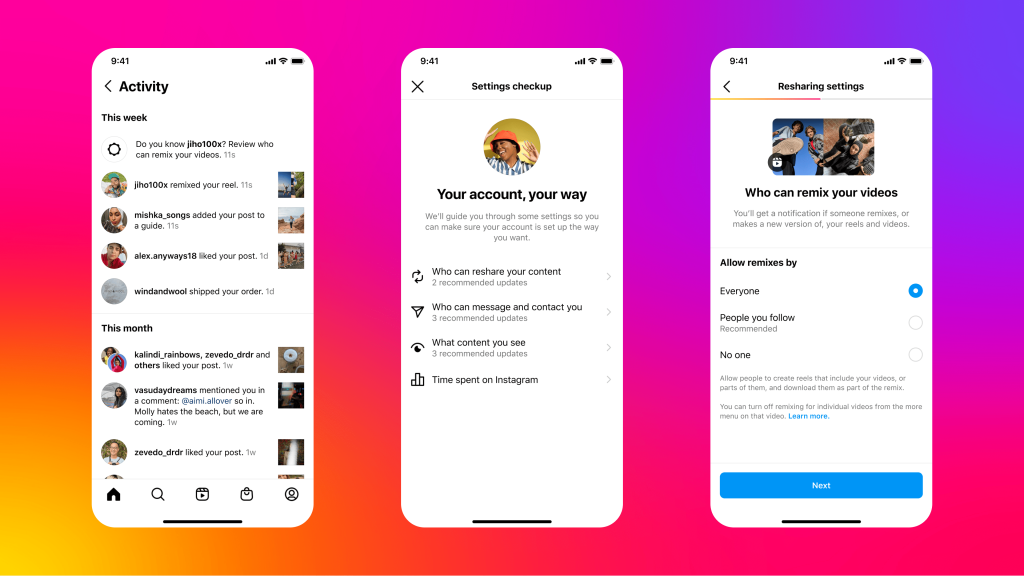 Teenagers who are presently using the service will be reminded to adjust their privacy and security settings going forward. The social media platform Instagram says it will urge teenagers to evaluate settings related to "managing who may reshare their material, who can message and contact them, what content they can access, and how they can manage their time spent on Instagram."
Additional tools, such as Comment Control, Restrict, Block, and Mute, are available to help you shape your Instagram experience, thus according to Instagram's article.
To view your Sensitive Content Control:
Go to your profile.
Tap the Settings menu in the upper right corner.
Tap Account.
Tap Sensitive Content Control. Here you can decide whether to keep the setting at its default state i.e. Standard, More or Less
Availability
Beginning today, Sensitive Content Control will be applied to all surfaces where we make recommendations. In addition to Explore, users can now limit the amount of sensitive content and accounts they see in Search, Reels, Accounts You Might Follow, Hashtag Pages, and In-Feed Recommendations.
According to the post by Instagram,
We're continuously developing controls to help people personalize their experience on Instagram. Last summer, we launched the Sensitive Content Control so people could choose how much or how little sensitive content to see in Explore from accounts they don't follow. Today, we're announcing updates to this control. Our hope is to provide more tools over time and make Instagram work better for you.