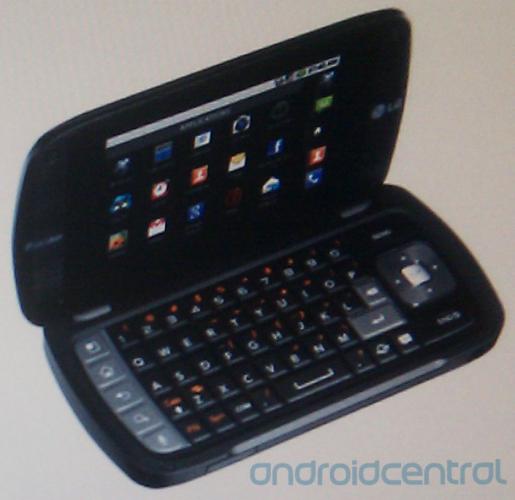 Our friends over at Android Central got their hands on some images of a LG smartphone device, which is actually a dual-screen Android phone. It resembles with LG Voyager, which is also a dual-screen phone, but this one will take the dual-screen experience to the next level. The device is known as LG Genesis, and it is successor to LG enV, which is one of the most selling LG devices on Verizon Wireless. It looks like this device is hitting US Cellular instead of Verizon Wireless. Have a look on the specs of the device:
Android 2.2 Froyo
1GHz Snapdragon processor
3.5-inch external touchscreen.
3.2-inch internal touchscreen
Five-row QWERTY keyboard
430MB of internal memory
8GB microSD card
DLNA multimedia sharing
No words on the price and release, but you can expect this device later this summer. It's possible that this device will also hit Verizon Wireless, and we are waiting for some official words from Verizon. So LG fans, what are your thoughts about this dual-screen LG device?