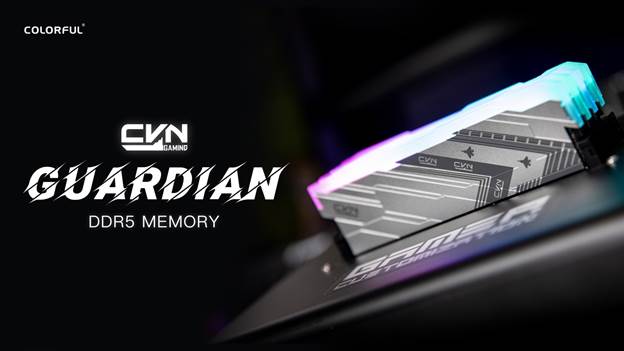 Colorful Technologies, a professional PC peripheral maker, has unveiled the CVN Guardian DDR5 RAM for the current 12th generation Intel Core processors and the future AMD Ryzen 7000 Series platform.
This DDR5 RAM will be available in kits with base frequencies of 4800MHz, 5600MHz, and 6000MHz for enthusiasts and power users. The CVN Guardian DDR5 is equipped with 16GB memory modules that are supplied in single-module bundles. It also has Intel XMP 3.0 compatibility for quick and easy memory overclocking.
DDR5 memory modules, as opposed to DDR4 memory modules, have their own power management IC (PMIC), allowing them to operate at lower voltages. The DDR5 4800MHz specification runs at 1.1v, the 5600MHz specification at 1.25v, and the high-performance 6000MHz specification at 1.35v.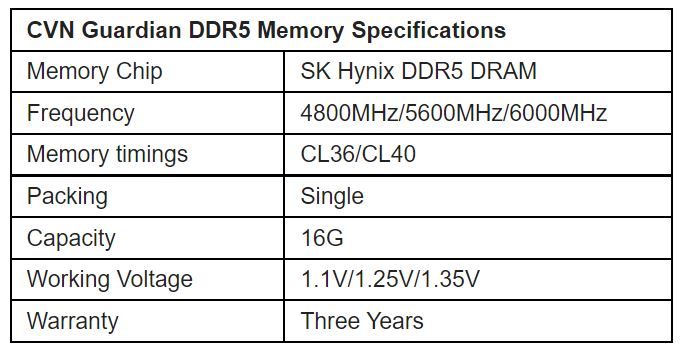 The COLORFUL CVN Guardian DDR5 RAM was designed for gamers and enthusiasts, with a silver-colored high-performance aluminium alloy heatsink and an RGB light bar that will fit any gaming PC setup. The iGame Center app may be used to adjust and coordinate RGB lighting.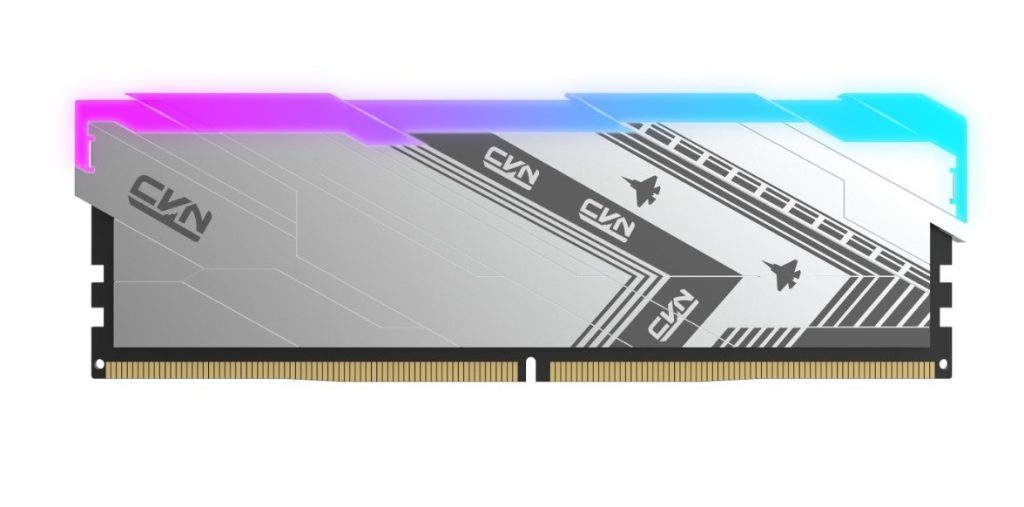 Aside from its lavish appearance, it is reported to have been tested to ensure stability and endurance. Each memory module has been put through rigorous testing to ensure that it can endure vibration, shocks, severe temperatures, and accidental drops. A 48-hour stability test was also completed.
It goes well with the COLORFUL CVN Series motherboards, such as the CVN B660M GAMING FROZEN and CVN Z690 GAMING FROZEN, which have matching silver hues. Furthermore, the company claims to have collaborated extensively with other major motherboard makers in order to ensure compatibility.
Pricing And Availability
The COLORFUL CVN Guardian DDR5 memory is available in 16GB DDR5-4800MHz, 16GB DDR5-5600MHz, and 16GB DDR5-6000MHz single-module packages. It is now available on select regions and partner resellers. See links and MSRP below.
CVN Guardian DDR5-4800 16GB

: $169 (Rs.12,935 approx.)

CVN Guardian DDR5-5600 16GB

: $239 (Rs.18,293 approx.)

CVN Guardian DDR5-6000 16GB

: $279 (Rs. 21,355

approx.)
It is expected to be available in India soon.