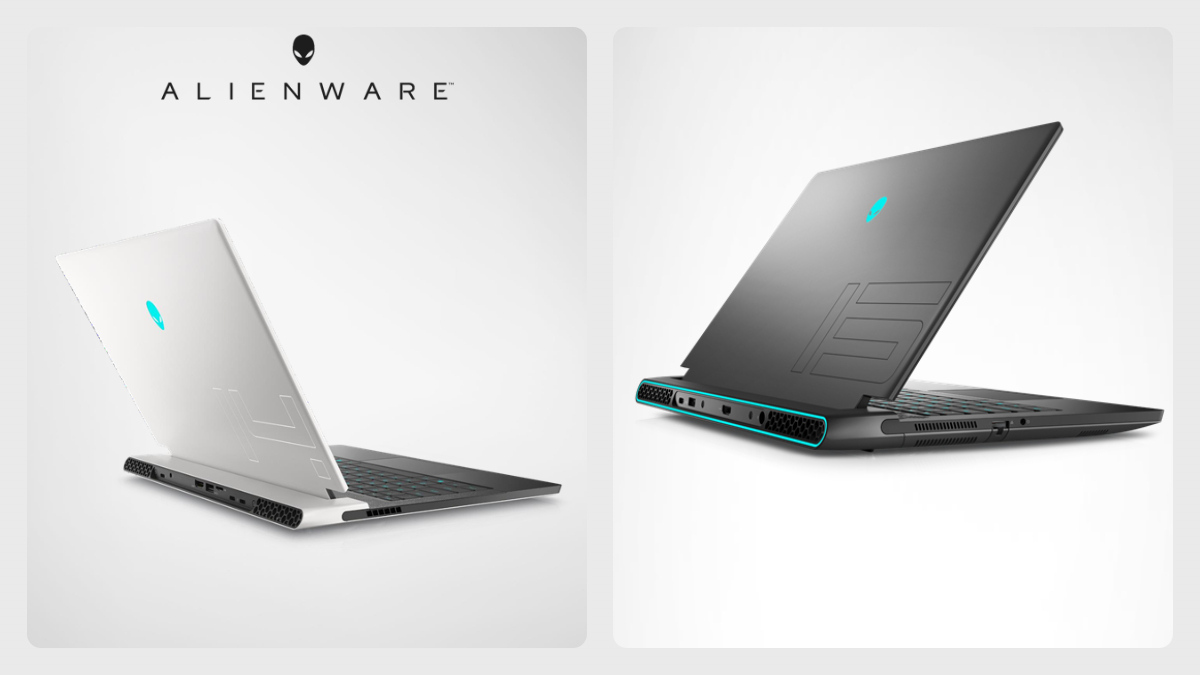 Dell Technologies and Alienware introduced the world's thinnest 14-inch gaming laptops and the firm's most powerful 15-inch gaming laptop in India today – This comes after the launch of Alienware x15 and x17 laptops.
The Alienware X14 and Alienware m15 R7 are powered by the latest 12th Gen Intel Core H-series processors and NVIDIA GeForce RTX 30-Series GPUs, providing a realistic gaming experience. With incredible brightness, more vibrant Colours, sharper contrast, and richer details, as well as sounds that move all around the user with three-dimensional precision, one will always feel as though they are truly inside the game.
With five specialized power state options (Full Speed-peak power; Performance mode-graphics priority; Balanced mode (balanced CPU/GPU); Battery saver mode; and Quiet mode (acoustics priority), modern Alienware PCs maintain performance levels high and thermals under control. The Alienware Command Centre allows such changes.
The X14 has a 144Hz FHD (1920×1080) resolution, while the m15 R7 has 165Hz FHD and 240Hz QHD displays (2560×1440). Both G-SYNC and Advanced Optimus are two technologies that both devices use that allow for fast display performance and smooth gameplay, which is important in high-speed fight scenes. Both laptop displays are Dolby Vision-certified for full-spectrum visuals and Dolby Atmos-certified for immersive spatial audio. The displays also have ComfortView Plus technology, which reduces blue light and eye strain without sacrificing quality or performance.
The laptop is made of high-quality materials such as magnesium alloy, which helps to reduce weight and increase structural rigidity. This allowed all of the I/O ports to be placed along the X14's back face, complementing its sleek design. By design and intent, the Alienware X14 incorporates an 80-Whr lithium-ion battery, making it the largest battery found on any 14-inch laptop anywhere. According to Mobile Mark 2018, it has a battery life of up to 7 hours and 44 minutes and can play HD video for up to 11 hours and 18 minutes.
It has customizable RGB-LED lighting in two zones: the Alien head on the top cover and the keyboard, for an iconic appearance. The keyboard lighting consists of an array of LEDs with light guides that illuminate the entire keyboard area. For the first time, this X14 is the only Alienware laptop to use Type-C ports to charge.
The Alienware m15 R7, on the other hand, has the most powerful graphics of any 15-inch Alienware laptop as well as the highest TDP of any 15-inch Alienware laptop in history. It also has 1.8mm key travel across a per-key RGB AlienFX backlit keyboard that can be tailored via the Alienware Command Center. Apart from being a gaming powerhouse, the m15 R7 now has up to 1.3x more airflow and an 87% reduction in internal airflow obstruction. This helps to maximize cooling by improving energy use.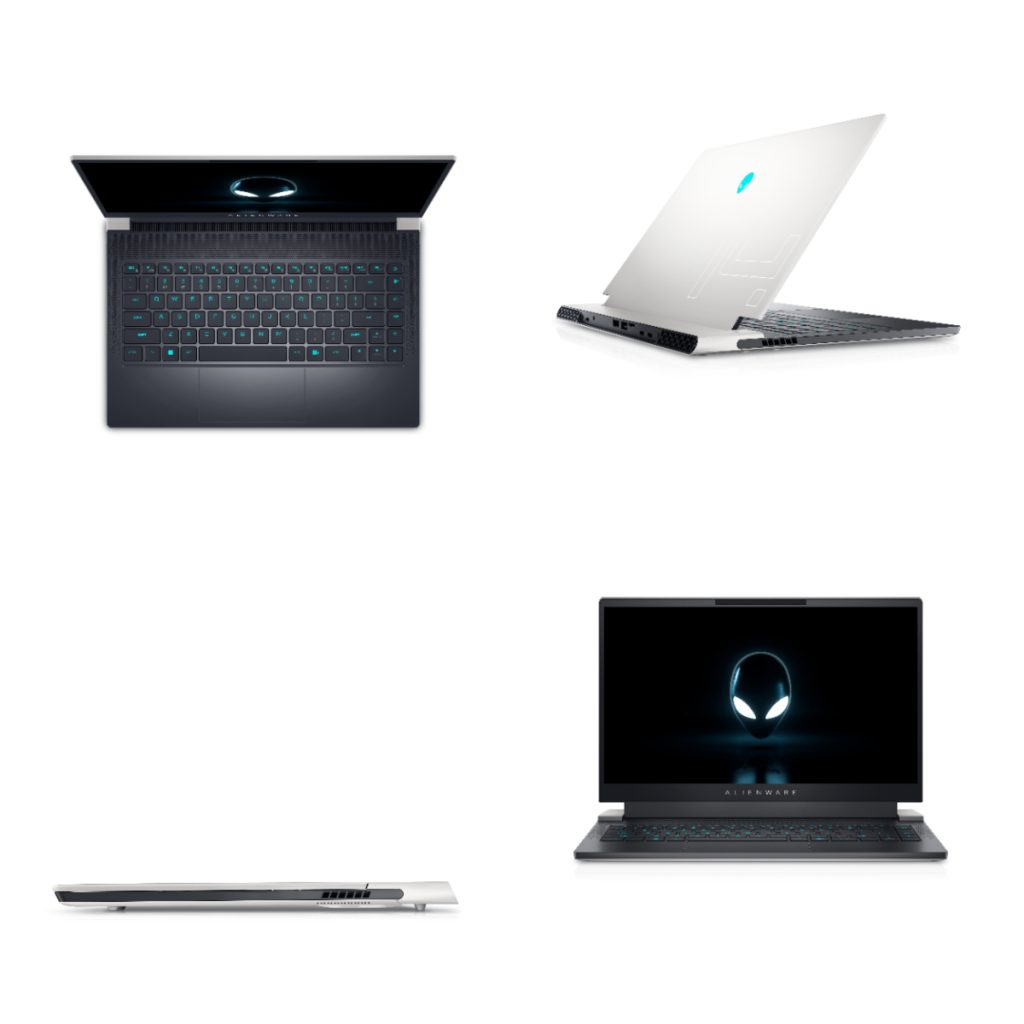 Dell Alienware X14 Specifications: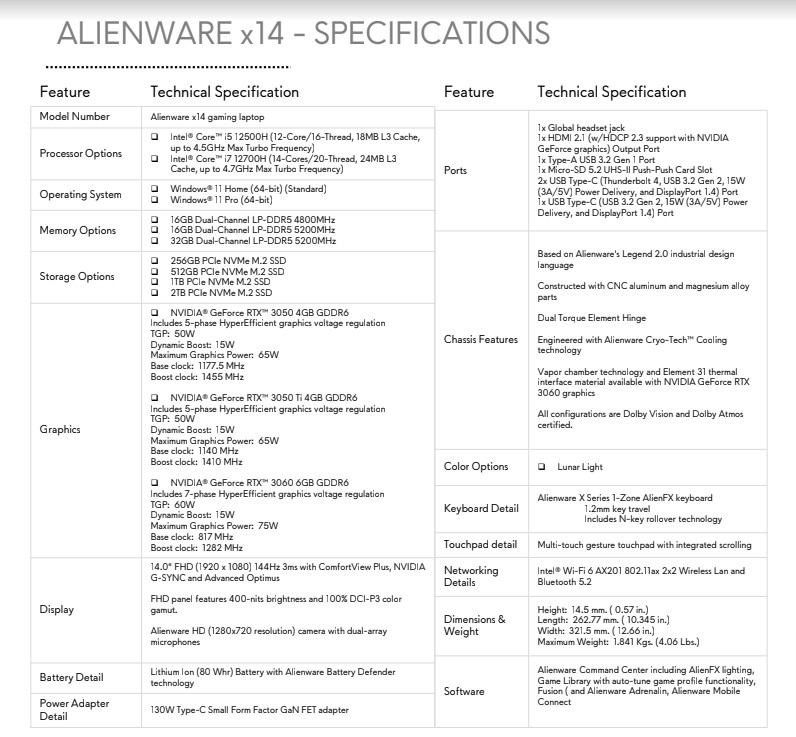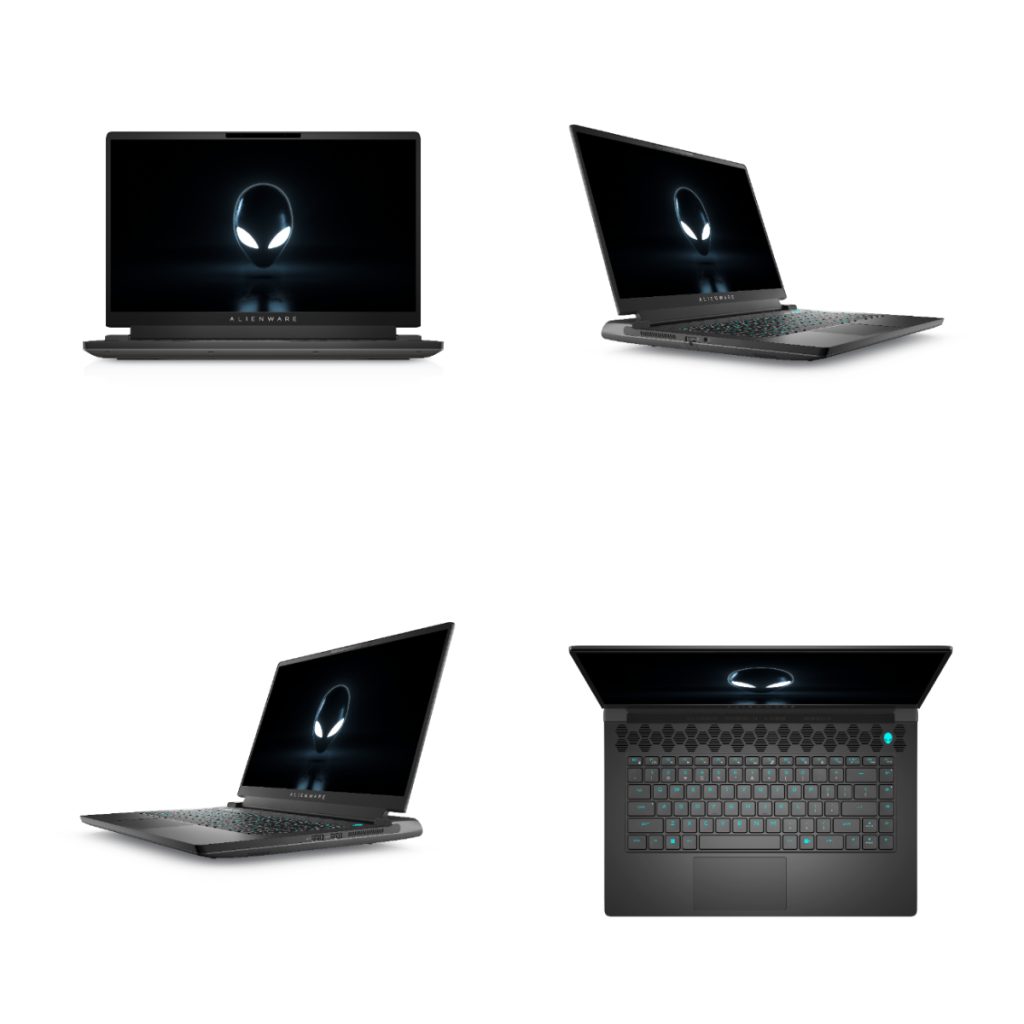 Alienware m15 R7 Specifications: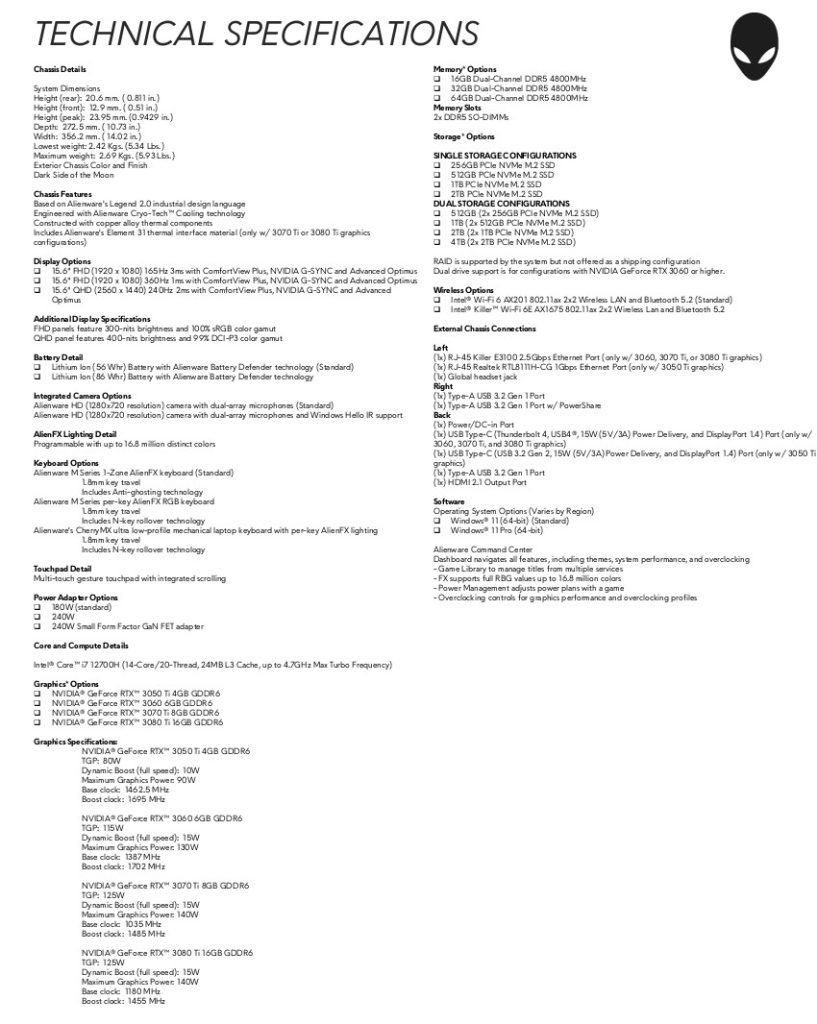 Pricing and availability
The newly released Alienware gaming laptops are available to buy through Dell.com, Dell Exclusive Stores (DES), large format retail, as well as multi-brand outlets.
Commenting on the launch of the new laptops, Anand Subramanya, Director, Product Marketing, Consumer and Small Business, Dell Technologies, India, said,
Gamers seek devices that stop at nothing and Alienware has been at the forefront of this segment with its tech and innovation. The Alienware X14 sets many world and segment-first while the Alienware m15 R7 is an engineering marvel uniting form-factor and highest specs making it our most powerful 15" gaming device to date. As a pioneer in gaming, we have loaded both devices with the best graphics, temperature control, powerful performance, and mobility to enthuse casual and professional gamers along with content creators." "Our products and innovation are a result of gamer's zeal and our insatiable hunger to establish ourselves as the gold standard in the gaming industry!