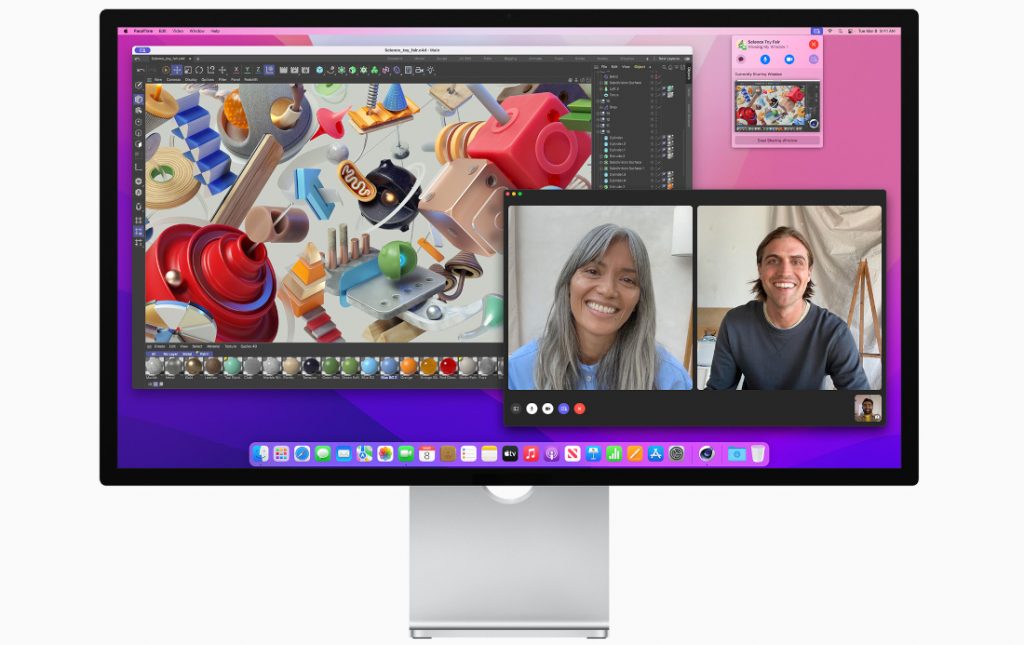 A little over a week ago, Apple launched their 27-inch Studio Display during their "Peek Performance" event. As the device began shipping to reviewers around the world, it was discovered to have poor webcam quality for some unknown reason. Apple has now acknowledged this issue and announced that a fix is incoming.
You can be the judge of the webcam quality. More shots in my video: https://t.co/lYQjFnqFI9 pic.twitter.com/sEWkpDIs7t

— Joanna Stern (@JoannaStern) March 17, 2022
The Studio Display is Apple's first display in a long time. It functions not only as a display, but also has speakers, microphones and a webcam built-in. The webcam supports Apple's Center Stage feature and to enable it, the Studio Display comes with an A13 Bionic chip inside. The A13 Bionic is also used to enable spatial audio processing.
As more reviewers have received the Studio Display, a problem was noticed with the webcam. In particular, the video quality was grainy and washed-out, even in good lighting conditions. This is a bit puzzling considering that Apple already has knowledge of the image processing capabilities in the A13 chip.
Apple has acknowledged that the webcam in the Studio Display is not behaving as expected and that they are working on a software fix. They did not mention any timeline for the rollout of the software fix, however.