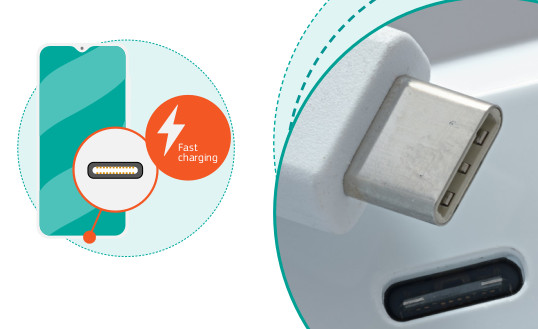 In a move that will definitely affect the technology industry, the European Commission has proposed legislature that would force companies to provide USB Type-C charging for devices that required wired charging. Along with this, the legislature also proposes unbundling the charger from the device in an effort to reduce e-waste and increase consumer convenience.
Reducing e-waste is the primary objective of this legislation. When devices across different companies have different charging port standards that are incompatible with each other, it can be quite cumbersome for consumers to have a separate charger for each device they own, and many times.
A solution to this problem is to have a common charging port across devices, and for this the European Commission has chosen the increasingly popular USB Type-C standard.
Understandably, a few companies that are not using the USB charging port are not happy with this legislation, most notably, Apple. The company has famously stuck with their aging Lightning connector on their iPhones, including the latest iPhone 13 series. In a statement to Reuters, an Apple spokesperson said:
We remain concerned that strict regulation mandating just one type of connector stifles innovation rather than encouraging it, which in turn will harm consumers in Europe and around the world.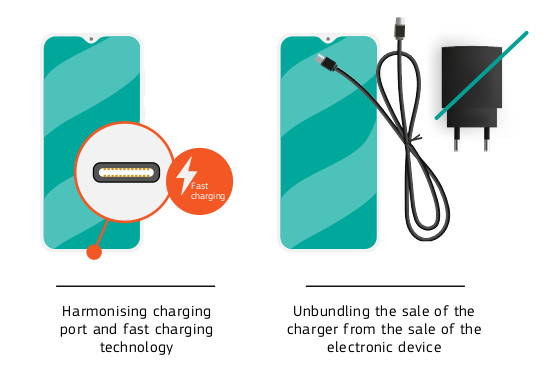 The other proposal in the legislation is the unbundling of chargers from the device's box. This would be helpful in scenarios where the consumer already has a charger from a previous device. According to a report from the commission, nearly 11,000 tonnes of e-waste is generated from disposed or unused chargers.
The legislation has been put forward by the European Commission and needs to be approved by EU member states and EU lawmakers. Once passed, companies will have 24 months to comply with the law.