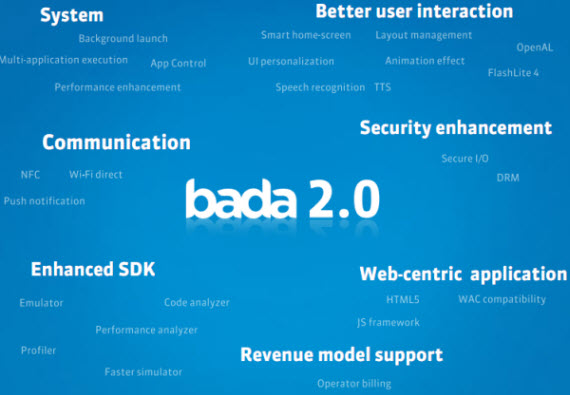 Samsung recently showcased the features of Bada 2.0 operating system at the Mobile World Congress 2011 in Barcelona. Bada is the Samsung's very own operating system, which was announced in November 2009 and was showcased last year at the MWC 2010 in Barcelona. Samsung Wave S5800 was the first smartphone to feature the Bada OS. Samsung easily managed to sell more than 1 million units of the Wave smartphone in just 4 weeks of its launch.
This year, Samsung finally showcased the features of the Bada 2.0 OS at MWC 2011. Bada 2.0 OS will come with a new and improved UI, NFC (Near Field communication) support, Wi-Fi Direct, multitasking, push notification messages, FlashLite 4 support, Flash-based interactive lock screen, text-to-speech and speech-to-text, HTML5 and much more.
Samsung will launch the first Bada 2.0 smartphone before the first half of 2011. Samsung is expected to sell more than 10 million Bada powered handsets by the end of Q2 2011. Until then, check out the Bada 2.0 presentation here.