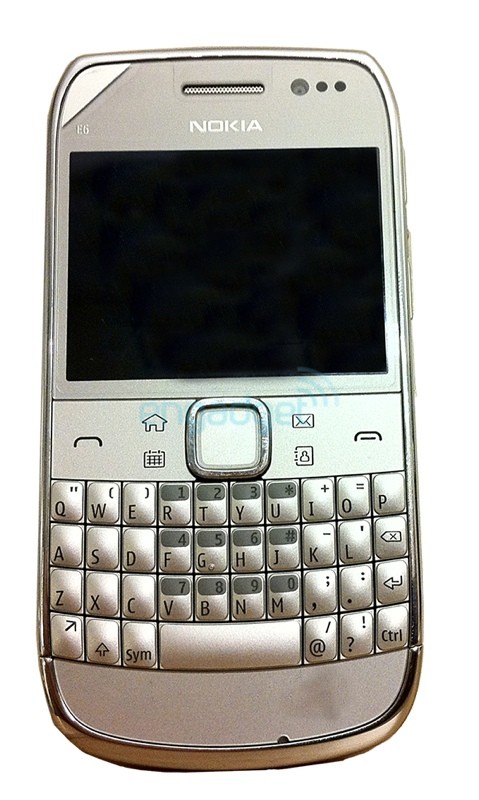 We had already informed you when the Nokia E6-00 was confirmed to be in existence. Later we shared it's specifications. Now here are the leaked pictures of the device.
Earlier the VGA resolution rumours had led us to believe that the phone will sport a large touchscreen. But the pictures reveal that it is not so. Anyway the smaller screen would mean more pixel density.
The design follows lines of the E5 and C3 QWERTY phones by Nokia. There's the 8 Megapixel camera with Dual LED flash on the back along with the loudspeaker. We hope the unit has Autofocus. But it may not get one considering its big brother the E7 doesn't have it.
We are expecting to see this device being launched at MWC 2011.
via Engadget