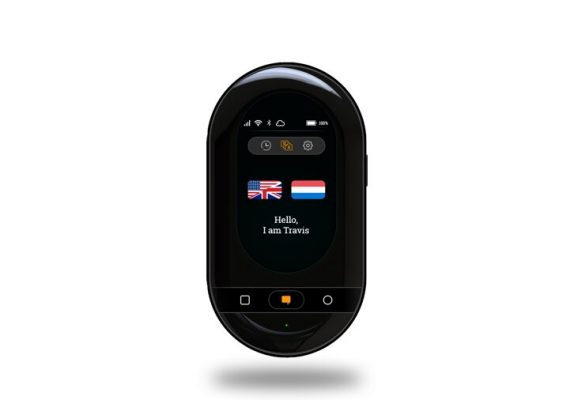 Travis; which is a Dutch-based startup aims to offer solutions for the language barrier with its translator device; Travis Touch. The device translates over 100 languages with the click of a button and is now launched in India. Travis Touch Plus is the first AI and machine learning translator, incorporating voice commands, wireless charging, and cutting-edge language learning software.
Travis Touch is here to aid India in creating a new normal where it's perfectly realistic for someone to just walk out of the airport and talk to anyone, anywhere in India in their own native language. The company says that so far, over 120,000 devices have been shipped worldwide. With the release of Business Edition this past fall, Travis is single-handedly streamlining cross-cultural business partnerships.
It has a 2.4-inch IPS LCD display and also includes support for WiFi, 4G, and Bluetooth as well. It also supports wireless charging and can last up to 12 hours on a single charge. There is support for history log where you can read previous translations.
The company will officially launch the Travis Touch in India on January 10 in Mumbai at IITT, a major annual tourism expo, so we should know the pricing and availability in a couple of days.
Kaarmuhilan, Head of India Expansion said:
Travis Touch sets us apart and shows that we are doing more than just translating the language, we are breaking language barriers. If we are able to help our international tourists interact with our auto wallas, hotels, restaurants through our device and show them the richness of India, we have more than exceeded our goal to make bilingual conversation a frictionless experience.