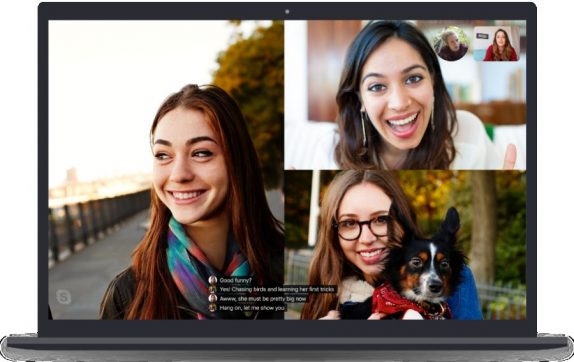 Skype has announced that it is bringing call captioning with live captions & subtitles which works for one-on-one calls to any phone number, as well as in group calls with a work team or friend group. Simple settings allow you to turn them on for a single call or keep them turned on for all your calls.
Live captions & subtitles are optimized to be fast, continuous, and contextually updated as people speak. Currently, the captions and subtitles auto-scroll in your call, but in the future, you'll find additional viewing options, including the ability to scroll through them in their own side window, so you don't miss a moment.
The company is also releasing translations that support over 20 languages and dialects in the coming weeks. Whether you're learning a new language or attending a meeting that is not in your native tongue, the new translations will help keep you up to speed. Once you turn translations on through a simple setting toggle, you can read subtitles in the language of your choice in every call.