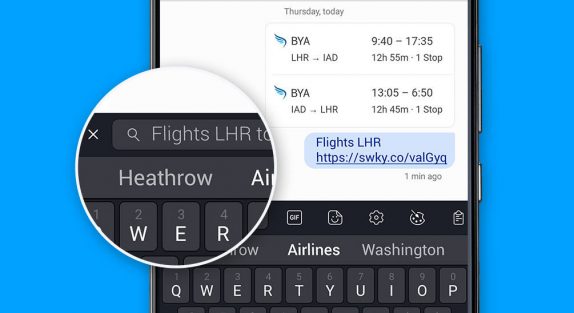 Swiftkey for Android is getting brand new features one of which makes it easy and quick to share anything you want from the web. In just a few taps, you have access to search results that you can easily screenshot, crop and share.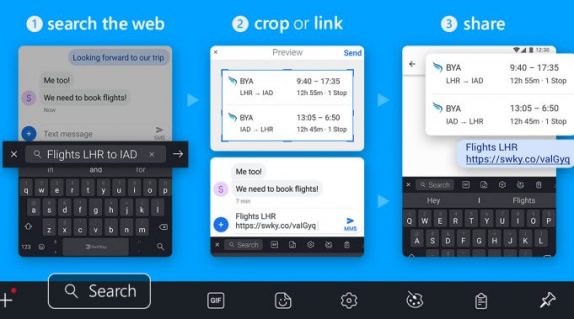 To use this feature, simply open the Toolbar by tapping the "+" on the top left, select the search icon and type what you're looking for into the box right there in the Toolbar. If you type a search term, you'll have instant access to rich search content from Bing; if you type in a URL, you'll be taken to that webpage. This feature is currently available in 11 countries including US, UK, Canada, France, Germany, Australia, Japan, Brazil, India, Italy and Spain.  
Colleen Hall, Senior Product Manager at SwiftKey said:
We're always looking for ways to make typing and messaging faster and smarter for our users. By having search right there in the keyboard, users can browse for information and share it with their contacts without leaving the conversation, whether that's for quick fact-finding, checking the local weather or sharing news headlines and images in a message.