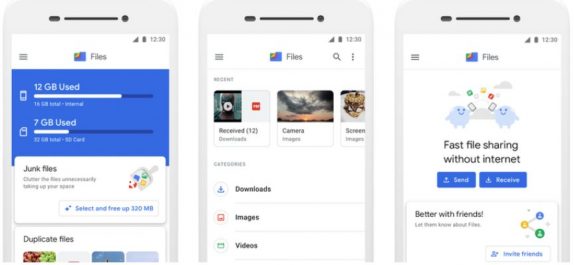 Google launched Files Go app to free up space on mobile phones, find files faster and share them with others back in December 2017. The app currently has over 30 million monthly users. Google today is finally rebranding the app to just Files by Google, and the company has also redesigned the user experience.
Google is ensuring that the content of your mobile phone is the focus when you use the app. When you clear out files you no longer need, we now tell you what you've freed up room for. The app lets you free up space more quickly and easily than ever. You can even delete old photos and memes from chat apps, remove duplicate files, delete unused apps, clear your cache and more.
You can use Files to see how much free space is left on your phone and SD card. Files by Google can be downloaded directly from Google PlayStore.