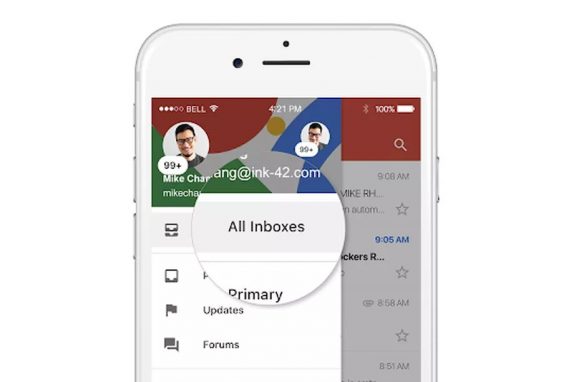 Google has announced that Gmail for iOS will now let you view emails from multiple accounts in single inbox be it your work or personal, G Suite or non-G Suite, even third-party IMAP accounts.
To save time from toggling between inboxes, it is now possible to view emails from multiple accounts in a single inbox on an iOS device the same way you can with the Gmail Android app.  To see emails from different accounts at one time, simply select the "All Inboxes" view from the left-hand side drawer. This will show all your emails in a single list. No emails will be shared between your accounts.
Prior to this update, you are required to tap the icon in the top-left corner to toggle between them. The new Gmail feature will be available to all Gmail users including G Suite and it will roll out over the next 15 days. This feature was available for Gmail for Android  since 2015.