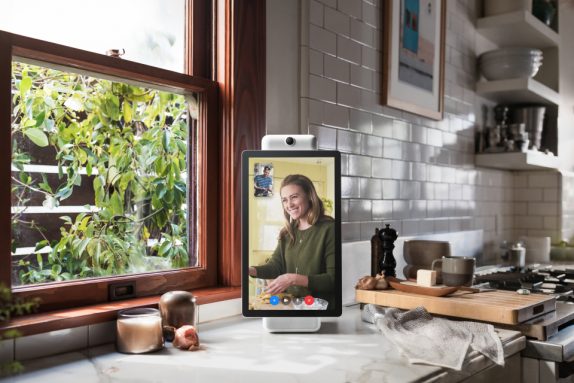 Facebook, after a long delay and much hype, has launched the Portal and Portal+, its two new video communication devices for the home. It comes with AI technology where it can make video calling easier and more like hanging out, while a widescreen display. 
The Portal sports a 10-inch HD (1280 x 800) display, while the Portal+ packs a large 15-inch Full HD (1920 x 1080) pivoting display. The AI Portal's Smart Camera and Smart Sound technology offer users hands-free experience. The Smart Camera stays with the action and automatically pans and zooms to keep everyone in view. Smart Sound minimizes background noise and enhances the voice of whoever is talking, no matter where they move.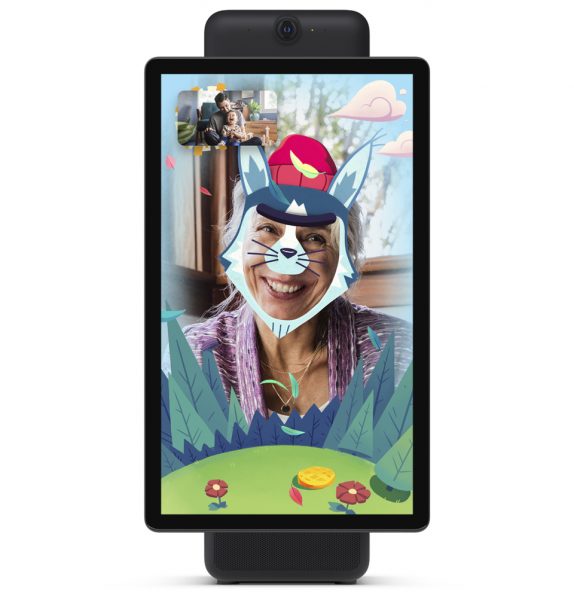 You can call Facebook friends and connections on Messenger even if they don't have Portal and it supports group calls of up to seven people at the same time. Portal also has Amazon Alexa built in, so you have access to a  voice experience to ask for sports scores, check the weather, control smart home devices, order groceries, and more. Since privacy is a main concern, it is giving users the ability to completely disable the camera and microphone with a single tap.
Portal and Portal+ also come with a camera cover, so you can easily block your camera's lens at any time and still receive incoming calls and notifications. To manage Portal access within your home, you can set a four- to 12-digit pass code to keep the screen locked. Changing the pass code requires your Facebook password. Facebook doesn't listen to, view, or keep the contents of your Portal video calls. Your Portal conversations stay between you and the people you're calling. In addition, video calls on Portal are encrypted, so your calls are always secure.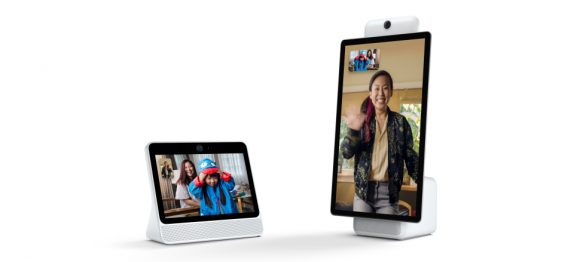 For added security, Smart Camera and Smart Sound use AI technology that runs locally on Portal, not on Facebook servers. Portal's camera doesn't use facial recognition and doesn't identify who you are. Portal also enables shared activities like listening to music together or watching some of your favorite shows. It is also incorporating augmented reality (AR) effects — powered by Spark AR platform. Story Time brings stories to life with custom sound effects and visuals. Portal's can display your favorite photos and videos and important notifications like birthday reminders, so you always feel a little more connected to your closest family and friends.
Portal and Portal+ are now available to pre-order in the US from Facebook at portal.facebook.com, as well as Amazon and Best Buy and will begin shipping in November. The Portal home is priced at $199 (Rs. 14,717 approx.) and Portal+ costs you $349 (Rs.25,810 approx). Users can also receive $100 USD off any two devices, meaning the bundle of two Portal devices will be priced at $298 (Rs. 22,045 approx.)