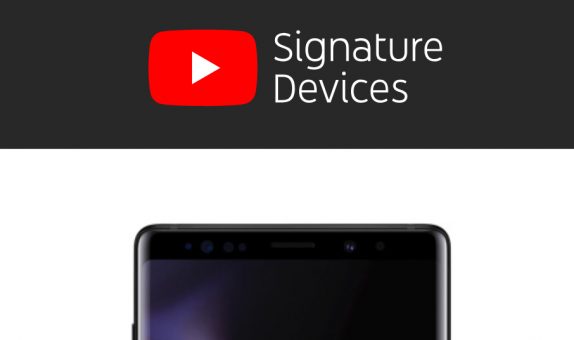 At the Samsung event yesterday, Samsung mentioned that the new Galaxy Note 9 phablet is a "YouTube Signature Device" for 2019. This is YouTube's brand new initiative that suggests the best phones that offer superior YouTube watching experience. The company calls it "signature devices," for watching YouTube.
The YouTube signature devices feature the ability to watch the 360-degree footage, support for high dynamic range, high frame rate, 4K decoding, next-generation codecs, and reliable DRM performance. Google says that the team behind this program evaluates each device and works with manufacturers to fix video playback performance and capability issues.
At the launch of the program, there are a total of 18 phones including
Samsung Galaxy Note9
Samsung Galaxy S9
Samsung Galaxy S8
Samsung Galaxy Note8
LG V30
Sony Xperia XZ1
Google Pixel 2
Google Pixel 2 XL
Huawei Mate 10 Pro
LG G7 ThinQ
Xiaomi Mi 8
Xiaomi Mi Mix 2S
Nokia 8 Sirocco
Sony Xperia XZ2 Premium
Sony Xperia XZ2
Sony Xperia XZ2 Compact
HTC U12+
OnePlus 6
Surprisingly, the list doesn't include iPhones, not even the iPhone X which packs AMOLED display, bezel-less design. Then again, Apple also doesn't support the VP9 video codec, which Google developed. It needs to see how much impact this certification will have on consumers next purchase, but it sure offers insights.