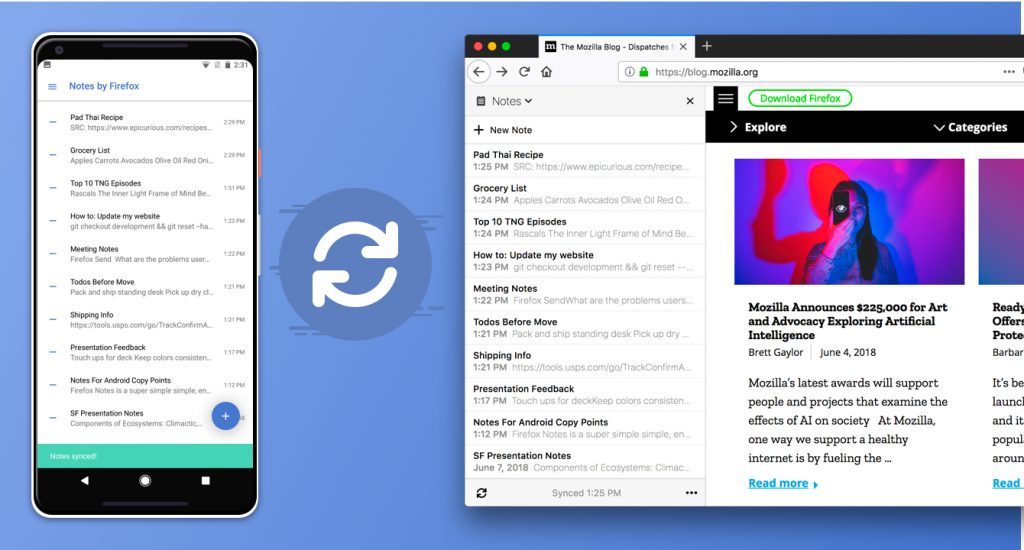 Mozilla today has announced the first Firefox mobile test pilot for mobile devices. The company is taking these steps toward bringing Mozilla's mission of privacy, security, and control to mobile apps beyond the browser. The two apps it is introducing are the lockbox password manager for iOS and Note app. 
The Lockbox iOS app will let users access Firefox saved passwords seamlessly. This lets you use any password you've saved in the browser to log into any online account including your Twitter or Instagram app. You don't have to open the web page to access. It also lets you use Face ID and Fingerprint touch to unlock the app, so you can safely access your accounts.
Next on the list is Notes by Firefox for Android. It is a simple, secure place to take and store notes across your devices, desktop, and mobile. It also allows Firefox account users to sync notes from any Firefox browser on any Android smartphone or tablet. The company says that all the files are encrypted from end-to-end.
The test pilot is open to all Firefox users and to activate the new Lockbox and Notes extensions; you must have a Firefox Account and Firefox Sync for full functionality. You can check out the Firefox Lockbox and Notes by Firefox.